Chelsea midfielder Willian has confirmed an approach for his services from Manchester United this summer. Jose Mourinho was looking at the prospect of taking the Brazilian midfielder to Old Trafford after taking over the reins from Louis van Gaal.
It was the Portuguese manager who signed the midfielder for the Blues from Shakhtar Donetsk in 2013 and was keen to be reunited at Old Trafford for the upcoming campaign with the Sun reporting that Mourinho was ready to offer around £60m ($88m) to land him. Willian was one of Chelsea's best players in a disastrous campaign which saw them finish in 10th place in the Premier League last season.
The 27-year-old midfielder, who was happy to hear of the interest from his former manager, was not keen to abandon ship and has signed a contract extension with the Blues. He is keen to play under new manager Antonio Conte and is hoping to get back to winning ways under the Italian.
"I have a great relationship with Jose, but I am Chelsea," Willian said, as quoted by the London Evening Standard.
"Of course, when someone like him [Mourinho] is interested in you then you are happy. But I signed the contract because I like being a Chelsea player and I see good things here."
"I signed a new contract and that shows how much I want to stay here. But the simple thing is that I want to win titles. To win titles you have to improve and if we can do that then we have a great chance to win titles this season," he added.
"We have the players to do this - and the manager. We must work hard and when we have the ball then we have to play good football. This season it can't be just about defence, defence, defence. We have to play good football and attack."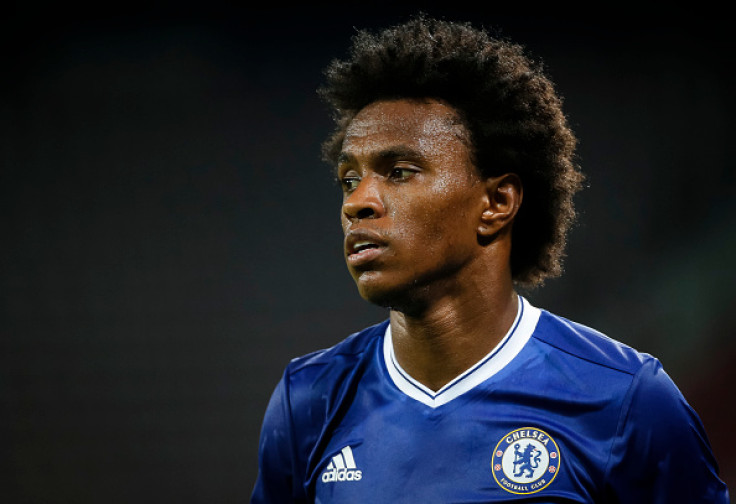 Chelsea have boosted their squad this summer with the addition of Michy Batshuayi and N'Golo Kante and Conte is looking to make further signings as he looks to get the Blues back into the Champions League.