Chelsea boss Antonio Conte has suggested that Eden Hazard could change his position in the new campaign after claiming that the Belgium star could be a "good solution" for his forward line. Yet, the Italian boss refused to confirm that Diego Costa will continue at Stamford Bridge amid the speculation linking him with a return to Atletico Madrid.
Conte deployed an experimental 4-2-4 formation during the 3-2 defeat to Real Madrid on Saturday (30 July) with midfielder Ruben Loftus-Cheek leading his attack along Bertrand Traore, Pedro and Willian, as Costa missed his second consecutive game of the pre-season due to a back injury while Michy Batshuayi started on the bench.
Los Blancos exposed the Chelsea formation during the 45 minutes to arrive at half-time with a 3-0 advantage. However, Eden Hazard's introduction by Pedro in the 65th minute of the game saw the Blues make a comeback after the Belgium netted twice in the last 12 minutes playing as a second forward.
Conte suggested after the game that the Belgium international could fill that role in the new campaign should he manages to improve his fitness.
"Eden Hazard played 30 minutes and he is recovering a good shape. I like him in this position, like a forward, and he can be a good solution for us," Conte admitted in the press conference as quoted by Chelsea. "Also playing as a winger. To play as a second forward he must improve his shape, but he is working and he knows his shape can a lot in the same way as the other players."
However, there are more doubts about who will be the number nine for Conte, after the Italian boss suggested that Costa may leave in a day that many reports claimed that the Blues are closing to bring back Romelu Lukaku to the club in a deal worth £60m ($79.35m, €71m).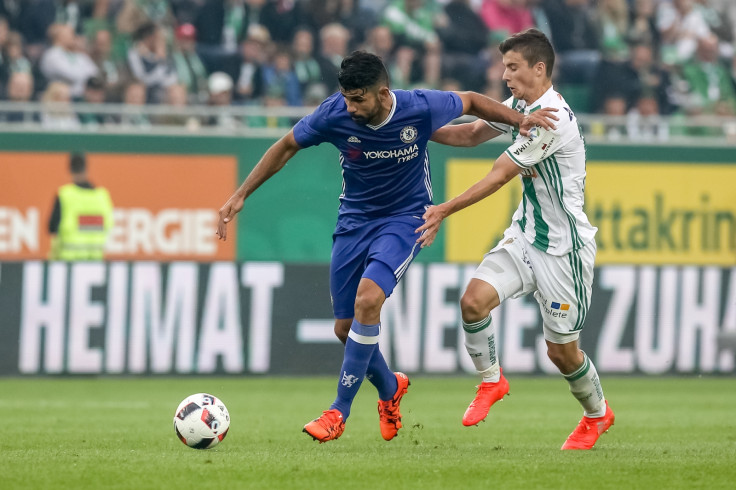 Conte was coy about the potential return of the Everton striker but when asked about the future of Costa he surprisingly said: "I can say that today Costa is a Chelsea player.
"He didn't play in these games because of injury and if he solves the injury and I see in training he's in good shape, it can be possible to see him in the next game against Milan. But I can tell only this. Today Costa is Chelsea's player. Tomorrow if you ask me if Costa will remain with us, I don't know."
The Spanish international has been heavily linked with a return to Atletico Madrid through the summer transfer window. However, the Italian boss quoted are especially surprising as only hours before Diego Simeone's side complete the signing of Kévin Gameiro from Sevilla in a deal that appeared to close the door for Costa.
Meanwhile, Conte also praised the attitude of versatile Loftus-Cheek and Batshuayi, who came on in the second half and almost scored a goal.
"Ruben is a bit tired but he tried to work and to fight for the team. I'm happy with his attitude and behaviour and I know he can play in this role and play good football," Conte said about the academy midfielder.
Meanwhile, asked about the new summer signing, he added "Batshuayi's shape is improving and he's starting to understand our idea of football. I'm happy with his commitment. He can improve a lot."