Chelsea boss Antonio Conte says the club must bring in "two or three" top quality players in the summer to challenge Manchester City in the Premier League next season.
The defending league champions sit in fourth place in the standings, 18 points behind Pep Guardiola's City, with reports suggesting that Conte's relationship with owner Roman Abramovich is strained due to the Italian's thinly-veiled criticism of the club's transfer strategy.
Conte risked further aggravating his relationship with the board by suggesting that they had erred by bringing in too many new players last summer.
The Blues recruited the likes of Tiemoue Bakayoko, Danny Drinkwater, Antonio Rudiger and Davide Zappacosta in the summer, while Olivier Giroud, Ross Barkley and Emerson Palmieri arrived in January.
Conte said he would prefer to bring in a couple of world-class players at the end of the season over making wholesale changes to his squad.
"In the future, if there is the possibility, you have to try to buy only two or three players – not eight players. Don't forget, this summer, we brought in eight players and spent a lot less than other teams who bought only two or three," the Italian was quoted as saying by the Sunday Telegraph.
"We have to create a basis; we have to build something important. To do this, you must have 15 or 16 players. In the summer, we changed eight players. That means you don't have a basis, a great foundation. We must have great patience to understand the moment.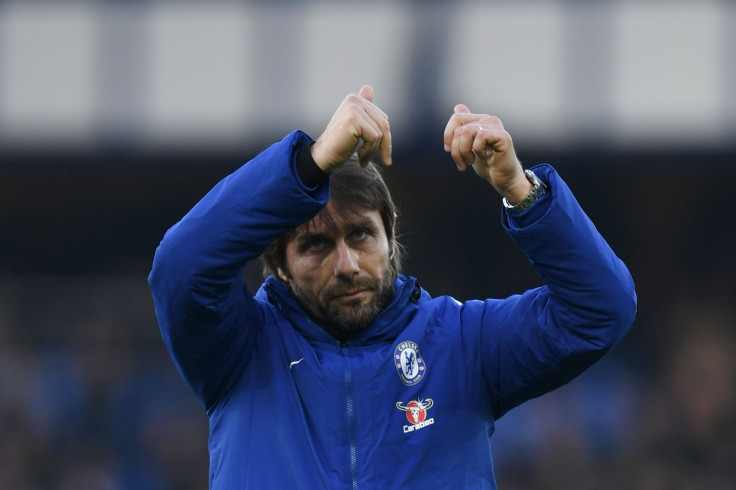 "We lost strong, experienced players in the last few years, so we must have the patience to understand that, now, we have to appreciate the moment, be realistic, create a basis and then build something important to face big challenges with the other teams."
Conte said last week that he intended to see out his contract at Chelsea, which runs until the summer of 2019.