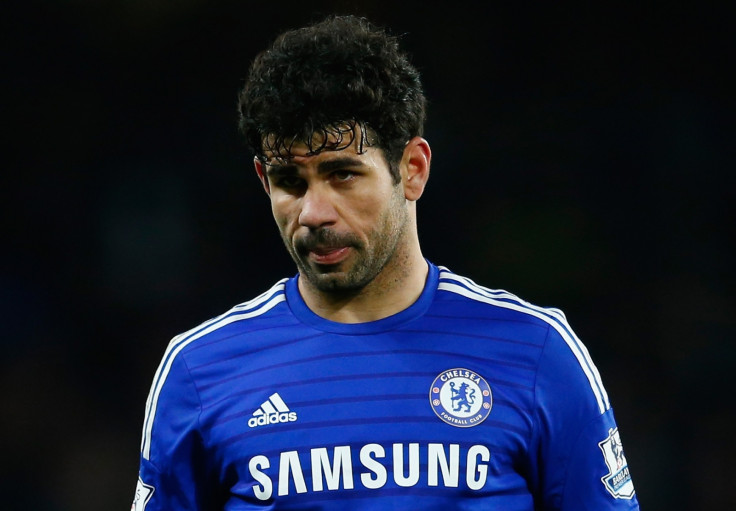 Chelsea striker Diego Costa has made it clear that he will not change his style of play ahead of the Blues' clash against Tottenham, despite receiving a three-match ban for his stamp on Emre Can, during their Capital One Cup semi-final victory over Liverpool.
The Spanish striker has been causing waves since his arrival in the summer, however, not only for his goal scoring abilities but also for his ability to rile up opponents with his physical approach.
Costa has had many a confrontation with defenders since his debut in the Premier League and after one too many, he was banned for his actions during the game against the Merseyside club.
But that has not deterred the striker and he insists that he will not change his style of play, as that is one of the reasons that has made him one of the most feared strikers in world football.
The Spanish international also feels that his actions are under more scrutiny than other players and that he is most likely to get punished for incidents that other strikers get away with.
"I'm not going to change my way of playing," Costa told the Mirror.
"I do know now that I have to be a little bit more careful because it's not the same when I do something or when someone else does it. Something I do, it's talked about much more than another player and I have to be extra careful."
"But I'm never going to change the way I play - that's what got me here, it's the way I am."
"Am I still angry at the suspension? No, it's gone. Now I'm just trying to get back to my best physical form."
Costa, who was on a scoring spree during the first-half of the season, will have now gone 43 days without scoring a goal, when the Blues face Tottenham in the Capital One Cup final on Sunday at Wembley.
He believes that the suspension came right when he was in form and he is yet to get back to full fitness following a three-week break from football due to the ban.
The 26-year-old striker has scored 17 goals for Jose Mourinho's team thus far, but despite Chelsea taking part in four competitions, all his goals have come in the Premier League. However, the Spain forward is hoping to change that statistic when Chelsea face Spurs for the first trophy of the domestic season.
"I don't pick tournaments to score, or rivals to score against. I'm a striker, I want to score in every game I play. If it hasn't happened for me yet in the cups, I'm hoping to God it happens on Sunday," the Spaniard explained.
"The truth is, I don't even know how many games it is since I last scored - it doesn't worry me. When I was on top form, when I was at my best, I had that suspension..."
"I still don't even know why that happened but now I am running a little bit behind, trying to do my best, but hopefully I will be 100 per cent for the final and I can win my first trophy with Chelsea," Costa concluded.