Chelsea bosses have warned Diego Costa over his future conduct after he publicly clashed with manager Antonio Conte in the Blues' 3-0 win over Leicester City, according to reports.
Costa, 28, gesticulated angrily towards Conte during multiple occasions in the second half, with the Italian coach later claiming that the forward wanted to be substituted to avoid a booking.
Costa has accumulated four yellow cards this season and a fifth would have ruled him out of the home encounter against Manchester United on 23 October.
However, the Daily Mail reported that the Spain striker wanted to come off as he was tired of Conte's coaching instructions from the touchline, which he took to be a direct criticism of his performance.
Costa opened the scoring for Chelsea in the seventh minute against Leicester and played the full 90 minutes of the 3-0 win.
"I decided. Always I take the responsibility in every situation, in positive or negative situations," Conte was quoted as saying by the Daily Mirror after the match.
"It's always my decision whether or not a player is substituted. If I can, I keep Costa until the end of the game.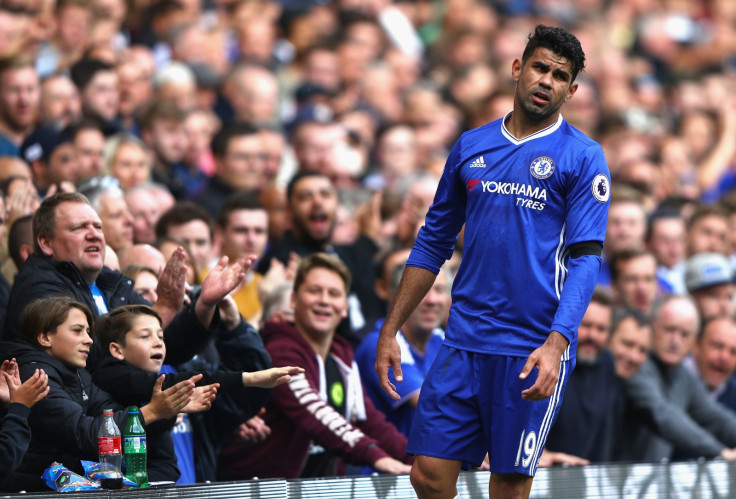 "He is an important for us. He has a good personality and transfers his passion, and we need that passion in every moment of the game.
"I know I risked it because, if Costa took another yellow card, he would miss the next game.
"But I repeat, Costa's passion is important for the team. He must transfer this in every game and in every single minute of the game."
Conte reportedly rebuked Costa after the Leicester match and reinforced the message via his backroom staff that it was not acceptable public behaviour.
Costa has scored seven goals in eight league appearances for Chelsea this season.
The Blues are fifth in the Premier League table, three points behind leaders Manchester City.