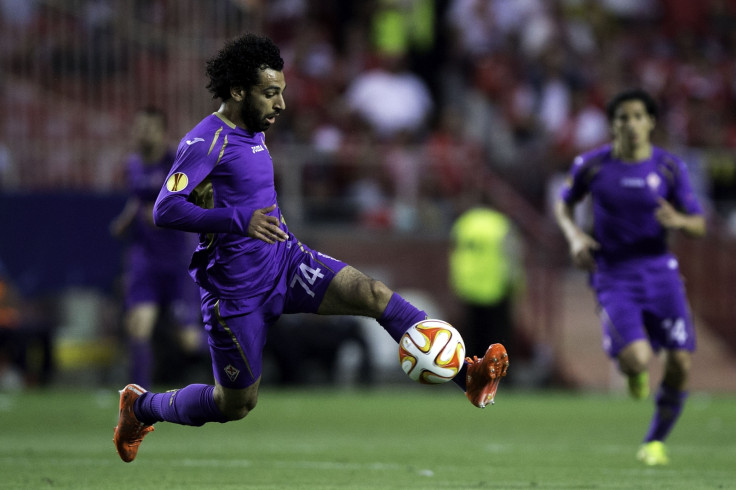 The protracted transfer saga involving Mohamed Salah's move from Chelsea to a Serie A side may finally be over. Salah, 23, spent the second half of last season on loan at Fiorentina after failing to nail down a first team role at Stamford Bridge.
La Viola were expected to exercise their option to extend their loan deal for the player into the 2015-16 season or bring him to the club on a permanent basis, only for the Egypt international to reject a return to the Stadio Artemio Franchi.
Despite his brief return to Chelsea this summer, Jose Mourinho insisted the winger would not be staying at the club. His performances in Serie A in the second half of the 2014-15 season ensured there was no shortage of interested parties, however, with his agent recently confirming to KingFut.com a move to Roma was in place, pending the results of a medical.
A day after he was pictured training with the Roma squad, Salah has now updated his Twitter profile, changing his bio to "Footballer for AS Ro...", changing his location to Italy and tweeting a single message reading: "Done."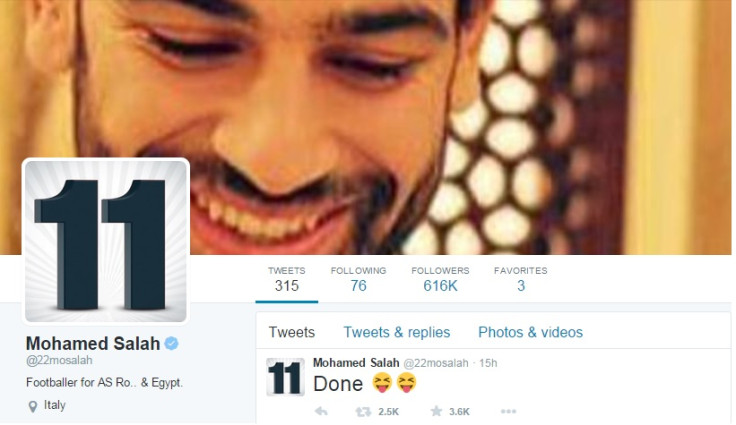 Salah arrived at Stamford Bridge in January 2014 but made just 18 appearances in all competitions before he was used in a makeweight in the deal that brought Juan Cuadrado to Chelsea a year later.
Despite his excellent form in Italy, Mourinho never entertained the idea of using the player in his squad for the upcoming season.
"He doesn't belong to my squad and he's not staying here," Mourinho was quoted as saying by Goal during the pre-season tour of the US.
"The important thing is that he plays like he did at Fiorentina, so I'm happy with him going on a loan. Italian football is difficult football to play, especially for attacking players. So if it's not Fiorentina it's Roma or Inter or Juve – I don't know. Maybe he has a loan.
"He's a good boy and a good player. He needs more top-level football so I'm happy with any decision him and the club make."