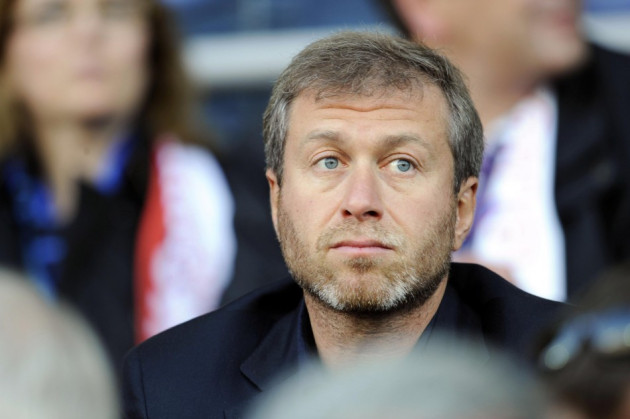 Chelsea chiefs believe that the club can look forward to another decade of success under owner Roman Abramovich, especially after Jose Mourinho returned to work under the Russian billionaire.
Speaking on the 10-year anniversary of the Russian tycoon buying the club, chief executive Ron Gourley and chairman Bruce Buck praised the impact the billionaire has had on Chelsea.
Since purchasing the club on 1 July, 2003, Abramovich has bank rolled Chelsea to 11 major trophies, including three Premier league titles, four FA Cups, one Champions League and last season's Europa League title.
The west London club are now hoping the next ten years will just as successful and believe Abramovich's desire to succeed is still present.
Gourlay said: "It has been a hugely successful decade for Chelsea Football Club since Roman Abramovich took control, with an unprecedented number of trophies in the last 10 years.
"The club has also taken great strides off the field in that time, adapting to meet the challenges of football's changing landscape.
"Mr Abramovich's early investment in playing staff paid dividends in creating a team admired around the world, but to keep Chelsea among the elite we have always known we must produce our own world-class talent and we are beginning to see the benefits of our Academy, which will help us meet our long-term objectives for Financial Fair Play.
"As we prepare for the next 10 years, I feel we are well positioned to continue the success we have so far enjoyed under Mr Abramovich and everybody here is determined to build on that progress we have made."
During his decade at Stamford Bridge, Abramovich has spent more than £850m on transfers and an estimated £1.5bn on wages.
While his takeover has undoubtedly brought success on the pitch, his running of the club has been brought into question at times.
Chelsea have had 10 different managers in the past decade, with the sacking of Roberto Di Matteo after winning both the Champions League and FA Cup saw him receiving the biggest criticism from fans.
Despite this, Buck praised the Russian from potentially saving the club from mid-table mediocrity and even financial ruin before his takeover and is hoping for another successful period under returning manager Jose Mourinho.
Buck said: "What came through to me loud and clear in those early days was the new owner's passion for the game and the potential he saw for what Chelsea FC could achieve, both on and off the pitch.
"But few people could have comprehended 10 years ago how Roman Abramovich's ownership would quickly transform Chelsea, taking them from a club facing mid-table mediocrity and near bankruptcy to become one of the most formidable football teams in the world.
"Yes, there is no denying that there have been almost the same number of managers as there have been trophies (11, if the recently returned Jose Mourinho's two spells are counted separately). But the proof is in the pudding.
"Now of course, Chelsea fans, the fans of other clubs, journalists and observers of the world of football look forward. Will Roman Abramovich become bored, having won all the major trophies? My answer is no. Can Jose Mourinho bring more success to the club? My answer is yes."