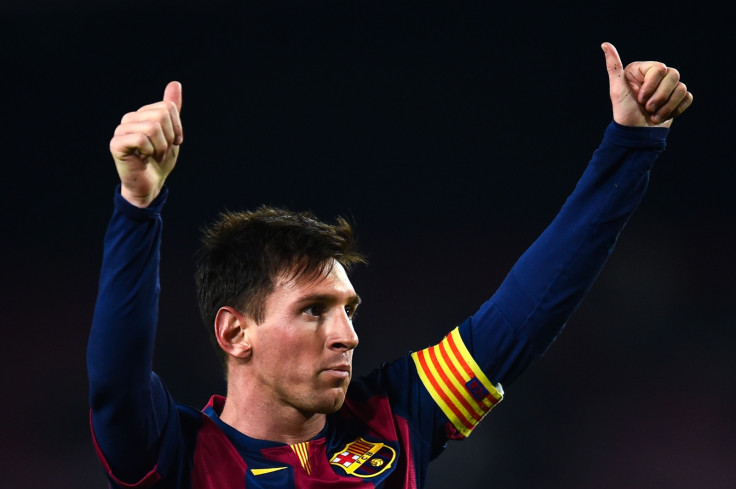 Chelsea's hopes of signing Barcelona forward Lionel Messi will be scuppered by Financial Fair Play regulations, according to assistant manager Steve Holland.
The four-time world footballer of the year is understood to be growing increasingly disenchanted with life at the Nou Camp under current manager Luis Enrique, with a string of Premier League clubs linked with a £500m move for the Argentina international.
But Chelsea have ruled out a move for Messi in the near future, with the club committed to adhering to domestic and Uefa rules, which restricts clubs to a maximum loss of €45m over a three-year period.
"It is not a decision that I would make," said Holland, who was standing in for Jose Mourinho at his weekly press conference following the Portuguese boss's misconduct charge from The Football Association.
"I think that, given the club conform with Financial Fair Play, over the last 12 months players have been sold.
"When you look at the sort of numbers around the Messi deal it makes it an impossible deal for any club looking to work around constraints of Financial Fair Play."
Joint-top of the Premier League, into the Champions League last 16, the FA Cup fourth round and the League Cup semi-final, Chelsea have no plans to add to a squad which is regarded as the strongest in English football.
Mourinho initially claimed the club would be inactive during last January's transfer window following the re-signing of Nemanja Matic, but the sale of Juan Mata and Kevin de Bruyne saw the Blues sign Mohamed Salah and Kurt Zouma.
Though Chelsea have ruled out additional signings in the current window, Holland says the club will be reactive in the wake of reports Wolfsburg have bid £23m for German forward Andre Schurrle.
"Jose has made it clear that he doesn't want anyone to leave, presuming that's the case then no-one will come in," he added.
"[Mourinho has] made it quite clear that in this window that his expectation is nobody comes, nobody goes. A couple of things happened last year that we had to be reactive.
"Jose was more than happy to keep [Mata and de Bruyne] but sometimes you have to react in this window. The hope and expectation is that no-one leaves and nobody comes, we're happy with what we have."