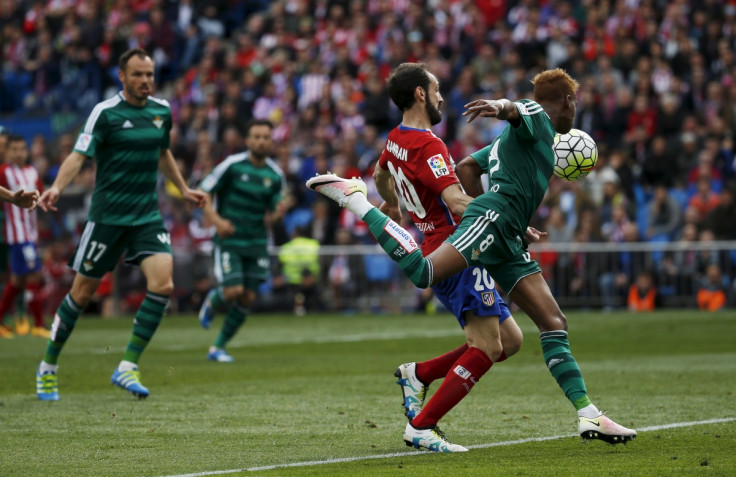 Chelsea scout Piet de Visser has revealed that Charly Musonda is set for another loan move to Real Betis after the Belgium player impressed in La Liga during the second part of the last campaign. The Blues scout, nevertheless, says that the Premier League giants still have faith in his long-term future at the club and expect him to be ready to make the breakthrough at West London the following campaign.
Musonda moved on loan to the Betis during the January window after having failed to make a single appearance for the Chelsea first-team since his move to the West London academy from Anderlecht in the summer of 2012. Some then questioned whether a 19-year-old youngster without experience in the top flight was ready for a spell in a tough tournament like the Spanish league.
Yet, the Under 21 Belgium international quickly proved the doubters wrong and became one of the sensations of La Liga during the second part of the season, helping to change the fortunes of his struggling side to avoid relegation, making a total of 15 appearances, 13 of them coming as a starter, while scoring one goal.
The offensive midfielder has since revealed that he would like to make another loan move to Betis ahead of next season to continue his development, while club president, Ángel Haro, revealed last month that negotiations with Chelsea to keep him one further season at the Benito Villamarin Stadium were "on the right track".
AS Roma have also been linked with the player in recent weeks but Chelsea scout Piet de Visser has now said that he is instead ready to move back to Betis, where he will be managed by Gus Poyet after the former Sunderland boss recently took over from Juan Merino.
"We have decided to give him another campaign over there where he had a great performance. Then he will be ready to return [to Chelsea]" De Visser said to Belgium magazine Knack as quoted by AS.
"Charly made ​​an excellent choice [in moving to Betis in January]. When we loaned him there, we thought it could be to premature because he was young and with no experience in the top flight but he is an athletic guy who had no fear about anything."
AS adds that sources at Betis confirmed earlier this week that they launched a final proposal to secure his services on loan for one more season but Chelsea are yet to give a response to complete the deal.