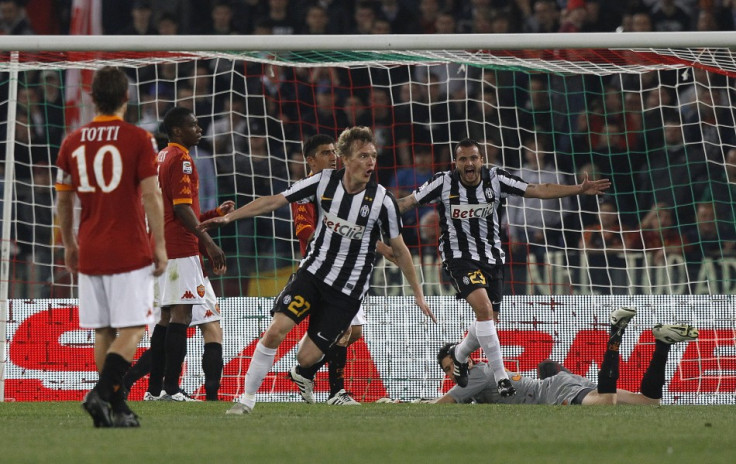 Milos Krasic's agent has revealed that Chelsea and Manchester City made bids for his client during the summer, and the winger is more likely to be open to a move in January after receiving limited game time at Juventus.
Krasic moved to the Serie A side in 2010, but The Croatia international has failed to start for the side on a regular basis. Only one goal so far this season hasn't helped matters, and manager Antonio Conte looks set to allow him to leave in the next transfer window if the right offer comes in.
And while agent Dejan Joksimovic believes that game time is the most important thing for Krasic, he believes that a move is needed as soon as possible so he can get back on the pitch.
"Conte doesn't want him anymore, Milos must play, so the best thing we can do for him is find a new club," he said. "We will see how the story develops until Christmas.
"Both Chelsea and Manchester City sent offers for Milos last summer, but Juventus decided to reject them.
"You never know what will happen, but both of those clubs have yet to adequately fill the position of right winger in their starting line-ups.
"Juventus must act quickly because while he is not playing, Krasic's price in the market is dropping day by day.
"I repeat, Krasic must play and in one month's time we should have a clearer picture."
Krasic has also been connected to Borussia Dortmund, but Joksimovic quashed those rumours, telling reporters: "These are stories without any substance. I think Krasic is a bit bigger than Borussia at the moment."
City were said to have cooled their interest in Krasic, while Chelsea are still reportedly very interested in taking the star on board at Stamford Bridge.
Before he went to Juventus, Krasic starred for CSKA Moscow, scoring 26 goals in 150 appearances for the Russian outfit. Chelsea were one of the sides who fought for his signature in 2010, amongst a host of other clubs - but the Old Lady won out after bidding €15 million.
Manchester United were said to also be interested in Krasic, but after his agent specifically name checked Chelsea and City, United look to no longer be front runners to make a play for the star.