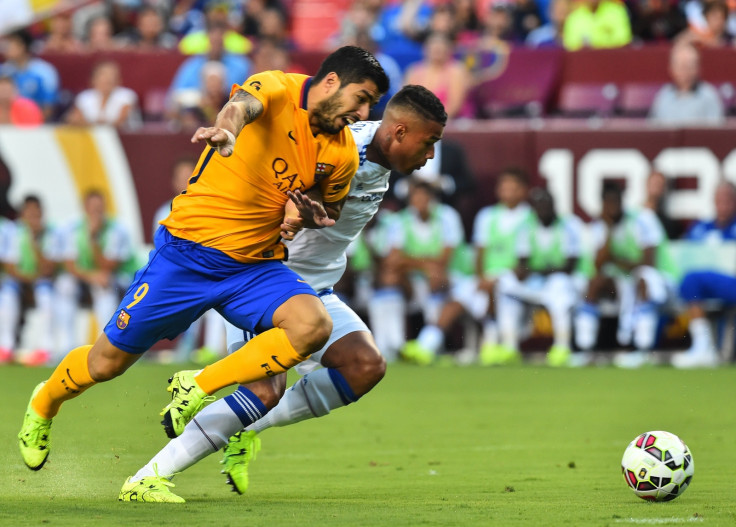 Chelsea are set to complete the signing of Brazilian winger Kenedy after the London club managed to get a work permit for the Fluminense youngster, according to the Daily Mail.
The Blues agreed a £6.7m ($10m) fee for the player but it was held up owing to FA's work permit regulations but the Champions can finally bring him to London, where he will be part of the first team squad.
Kenedy started against Barcelona in the first half in a pre-season friendly in America and impressed the manager, who has refused to let him go on loan this season.
The Brazil U-20 international can play on the right wing and will be a valuable understudy to the likes of Willian, with Juan Cuadrado's future at the club currently under scrutiny. Barcelona and Manchester United were also interested in the player, but Chelsea's extensive Brazilian contingent played a part in sealing the deal.
'We have conditions to get him a work permit because we want him. We don't want him to go out on loan, I think we have what the rules demand to get him a permit," Mourinho said about Kenedy after the Barcelona game.
"We bought Kenedy because we believe in him. He's a very young kid that we believe a lot in, hopefully. He was in pre-season with us without the documents so he couldn't play the first two matches for us.
"Against Barcelona he had the chance to do it and even if it was a friendly I think it was the best debut for a kid, to play against the best team. It was a great night for the kid and a great experience," he added.
He will be Chelsea's fifth signing of the summer after Radamel Falcao and Asmir Begovic along with Nathan and Danilo Pantic, who have been sent out on loan.