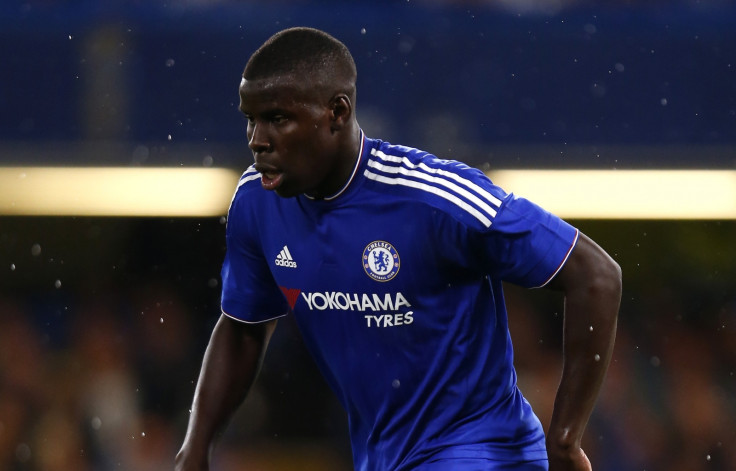 Kurt Zouma has told Chelsea not to sign any more defenders because he can play wherever they want him to during his second season at Stamford Bridge.
Zouma is one of five recognised senior defenders at the Premier League champions. The Evening Standard has reported the club will move to boost their resources in this sector with the £17.7m ($27.6m) signing of Augsberg left back Baba Rahman after the player arrived for a medical.
The France international was regularly employed out of his favoured centre-back position during his first season with Chelsea, often playing in the holding role in midfield in the absence of Nemanja Matic.
Foreseeing a potential lack of defenders for the 2015-16 season, Mourinho played Zouma in his third different position in the last 12 months when he moved the 6ft 3' player to left-back during pre-season
And having learned how to play the role, Zouma says he is ready to be deployed there during the new season, despite Chelsea seemingly closing in on the addition of Rahman.
"Because I'm right-footed I have never played at left-back," he told the Chelsea official website. "It was different for me positionally so I had to learn quickly and adapt to it.
"It's really not a problem because the boss needed me in that position and I have to give everything for the team. We all have to think about the team first of all so I always do that.
"They were good experiences for me because I played the games and I always want to be on the pitch enjoying myself and helping the team.
"I'm feeling very well. I had some opportunities to play in pre-season and play in some good games. Now the Premier League has started we are just focused on the next game. We are looking forward to it."
Speaking ahead of the new season, Mourinho played down the signing of further players and said his current squad would be capable of being adaptable this term.
"We have good players," he explained. "We have to get players to play in positions that are not their positions, to play in positions where we don't have cover and we have to be ready for that.
"We are working with players to play in other positions. I don't have a second left back but I have other players that we are working with to, in the future, able to play in that position in case we don't get cover."