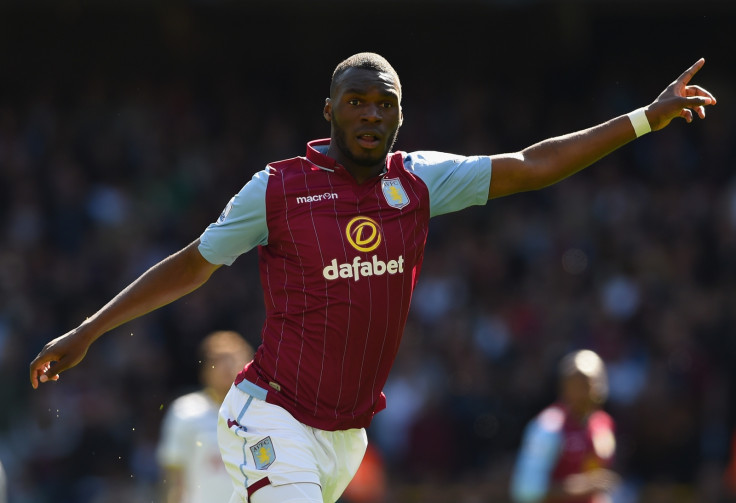 Chelsea have emerged favourites to sign Christian Benteke from Aston Villa in the summer in a bid to alleviate the pressure on Diego Costa, who has scored 19 goals in the league this season. Costa has been blighted by a series of injuries which has kept him out of the squad for the last five games of the season.
Goal.com reports that Chelsea are willing to pay up to £30m for his signature in a bid to strengthen their squad to retain the trophy next season. Liverpool manager Brendan Rodgers is expected to put in a good fight for the Belgian, but the lure of Champions League football and a bigger weekly wage is likely to turn the tide in Chelsea's favour.
Chelsea won the title this season with three games left following their win over Crystal Palace last weekend. However, Jose Mourinho is not willing to sit on his laurels and is already looking to strengthen, given that the likes of Manchester City, Manchester United and Arsenal are all expected to dig deep this summer.
The striker has scored 11 goals in his last nine games in all competitions and is among the most prolific strikers in the league currently this season. He has had his setbacks with a myriad of injuries but with Costa available, Mourinho can rotate his squad to get the best out of his players.
The Portuguese manager had his eyes set on a move for Wilfried Bony, but Manchester City swooped in for the forward and scuppered his deal to sign the striker.
Mourinho considers Benteke to be a long term successor for Didier Drogba, who is the most prolific striker Chelsea have had in recent years. The Ivorian came from the bench in the Blues' 0-0 draw with Arsenal two weeks back where he failed to have much of an impact.
However, Benteke, still 24 and with bags of potential, will give Chelsea some depth which was sorely missing in the second half of the season.