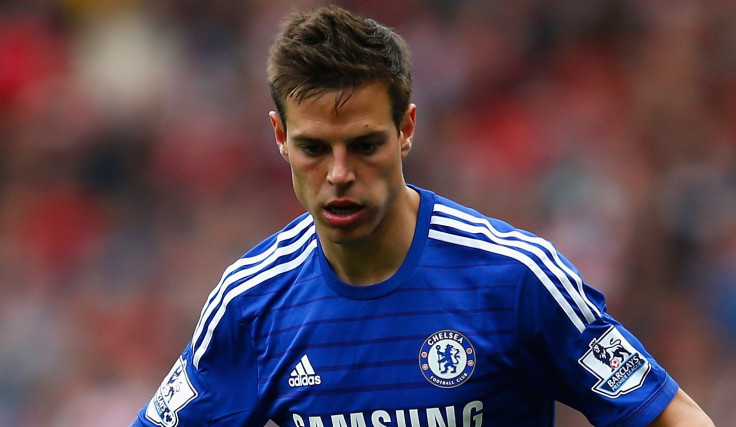 Chelsea defender Cesar Azpilicueta has ruled out leaving Stamford Bridge in the immediate future after winning the first domestic title of his career.
The Spanish international has made 28 league appearances this season and has been a key figure for Jose Mourinho's side this term.
But despite having won three major trophies during his three seasons at Chelsea the player has no intention to move on to a new challenge, stating he is happy to remain in west London.
"Of course. I am thinking of nothing but that [staying at Chelsea]," the full-back said. "I'm currently playing in the best team in England, I'm not thinking about another team.
"We have at Chelsea perhaps one of the future top players of the world [in Eden Hazard]. This year he had a great season; he deserved to be the best player in the Premier League."
Azpilicueta has been a member of a Chelsea defence which has conceded the fewest goals in the Premier League this season and played a crucial role in securing the club's first title for five years.
After a thrilling start to the season, Chelsea's back-four were key to the club seeing off the challenge of Manchester City and Arsenal and claiming the championship, leading to accusations of the Blues adopting 'boring' tactics.
But Azipilicueta stated: "We're the second-best attack. That says it all. We also play attacking football. Sometimes, you have to be able to defend when you're under pressure. It's not because of that that you can be called boring," Azpilicueta said.
"It has been long. It's difficult to win the league in England. We have worked hard from the start to get where we are now.
"You cannot rest with [Mourinho]. Each day is a new challenge. You have to be ready for the fight. He has made me improve, it's important to learn from a coach like him.
"It's difficult to play here, there is a lot of competition for places. I have managed to play, that's good, and we have won a trophy. I have to improve my left foot in training. I try to improve every day to become more competitive."