Chelsea star Cesc Fabregas believes the 3-1 victory over title rivals Manchester City earlier in December was a turning point in his season under Antonio Conte. But the former Barcelona midfielder still wants more and hopes to be able to help his side win the Premier League title from the starting eleven.
The 29-year-old endured a difficult start to life under Conte after N'Golo Kante and Nemanja Matic became the Italian's favourites for the midfield role in his 3-4-3 formation.
Fabregas barely featured in the first 13 games of the season, with his only starting appearances coming during the disappointing 3-0 defeat to Arsenal in September.
But an injury suffered by Matic before the December's clash with Manchester City gave Fabregas a new opportunity to prove his worth. The Spaniard took the chance with both hands, providing a great assist for Diego Costa's equaliser to inspire the Blues' comeback.
Fabregas has since played a part in Chelsea's subsequent 15 games, in the starting eleven in seven of them.
"I'm better now. I think I've been playing 15 games in a row. The Manchester City match changed a lot. I was lucky enough to play the 90 minutes, we won, I played well and the team played well. From there I have played all the games and half of them as a starter," Fabregas told Cadena Cope.
"I'm still playing less than what a footballer wants, because a footballer wants to play everything, but more than I played before. I am happy. I am learning and not I have to continue because now comes the most beautiful part of the season,"
Fabregas, nevertheless, believes that his level during the whole season has been more than satisfactory, having provided seven assists and scored four goals in 22 games, including one in the recent 3-1 win over Arsenal.
"I am very happy (with my stats). I have been at a good level in every game which I have played. Maybe the match against Arsenal (September's 3-0 defeat) was the worst both individually and collectively. But in the rest of the season the quality of the minutes that I have played have been very good. That is why the coach is trusting in me so much and little by little I am earning the place for which I am fighting so much."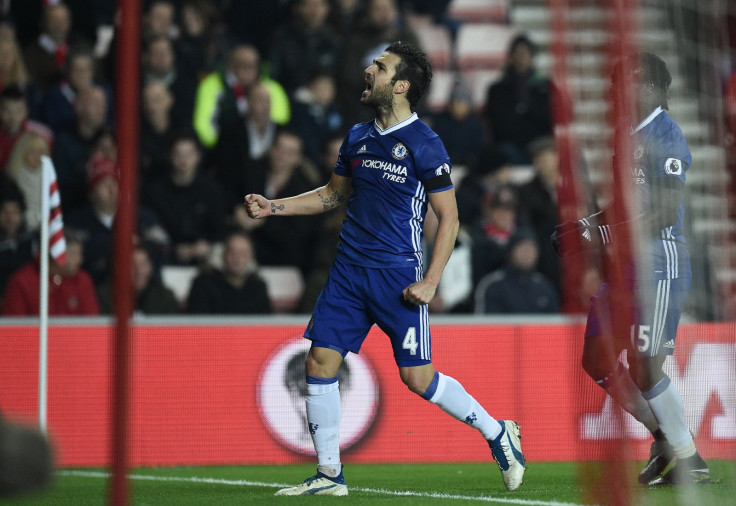 Meanwhile, Fabregas has urged his side to get back to winning ways in the Premier League when Swansea visit Stamford Bridge after they were held to a 1-1 draw in their last game by Burnley.
"We are well. We have a clear idea of how we want to play and all the players are at their best. The fitness also has an influence because as we are not playing Champions League we are physically very well. We have fewer games and the structure of the team is very good," the Chelsea star explained. "We are very competitive. We are playing well but we have to continue because there is nothing done yet. Hopefully it can be a very nice season."