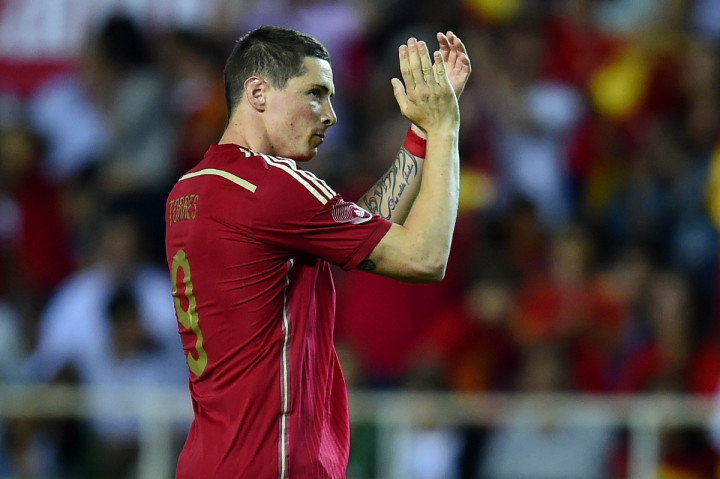 Chelsea striker Fernando Torres has hailed the signing of both Cesc Fabregas and the expected arrival of Diego Costa at Stamford Bridge.
The Spaniard is currently with both new Chelsea acquisitions at the Brazil World Cup and asked during an interview with Spanish radio station Onda Cero whether he was looking forward to reunite with them at Chelsea next season he said: "I wish Fabregas had come a couple of years earlier."
"He (Fabregas) is a blessing for the strikers, he always tries to give us the final pass, he is a player that Chelsea currently don't have," Torres said.
"It is said that Chelsea have already sign a striker and if is Diego Costa he will be welcome. The competition in big clubs is always high."
After a season without silverware, Jose Mourinho is planning a huge overhaul this summer and Chelsea already have since confirmed the signing of the former Arsenal midfielder in a move that has reportedly cost around £27m.
Meanwhile, Costa is expected to complete his £32m move to Stamford Bridge just after the World Cup. Both Mourinho and Costa have already confirmed the deal is almost done.
"Costa is a player I want in my team. I've asked the club to bring him in and I am extremely confident that we are going to get him and he'll end up signing for Chelsea," Mourinho said.
Meanwhile, Costa recently added: "It (the transfer) is a thing that is about to happen. I've wanted to play in the Premier League for a while. Chelsea are one of the greatest clubs of the world so there are many factors that make you take a decision like this."
Mourinho has also confirmed goalkeeper Thibaut Courtois will return to west London this summer while reports in Spain claim Atletico Madrid duo Filipe Luis and Tiago will also join the Blues.