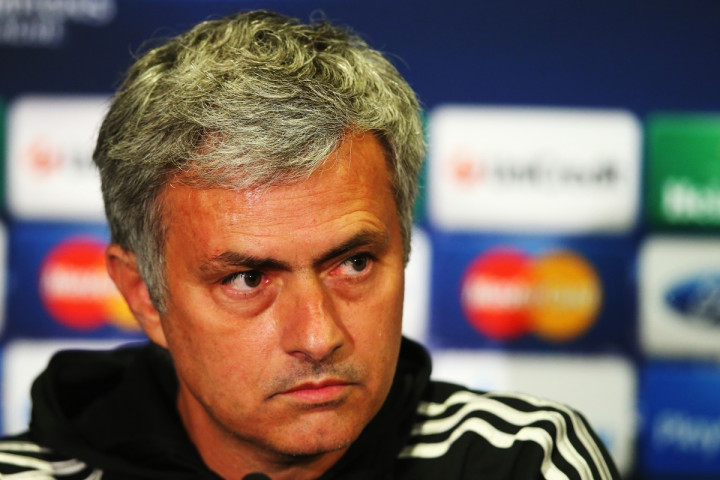 Jose Mourinho has told Real Madrid to forget about signing Ramires this summer while adding Chelsea are not interested in stealing any players from the Santiago Bernabeu.
Last week Spanish newspaper Marca reported that Real Madrid boss Carlo Ancelotti has earmarked Ramires as a priority summer target – with president Florentino Perez ready to provide full backing to his manager's transfer demands.
However, Mourinho has urged his former club to change their transfer plans during an interview with Marca.
"Ramires is staying at Chelsea. He's not for sale," he said.
Alhough the Portuguese boss ended his spell in La Liga on a sour note he maintains a healthy relationship with a handful of players and is sure the club realise he will not have his mind changed over the Brazilian midfielder's future.
"I have an excellent friendship with important people within Real Madrid and they know that Ramires is going to stay at Chelsea."
For this same reason, Mourinho has claimed Chelsea are not going to make any moves for any Real Madrid players, despite a number of reports suggesting the Blues boss is keen on a reunion with both Sami Khedira and Raphael Varane at Stamford Bridge.
"They know that Ramires is not leaving, but they also know that I'm not interested in any Real Madrid players. Varane and Khedira? I reiterate that I'm not interested in any Real players, and that's the end of the matter."
However, Ramires has fuelled speculation about his possible move to the Santiago Bernabeu in his praise of Ancelotti.
"Ancelotti is a special coach for me, and I really appreciate him. He helped me a lot when I arrived at Chelsea and he was very important in helping me adapt to my position as a central midfielder. He's a very good coach", Ramires said to Marca.
The Italian boss signed the Brazilian international for Chelsea in 2010, paying Benfica around £17m to secure his services and now is said to be open of the idea of a reunion in La Liga.