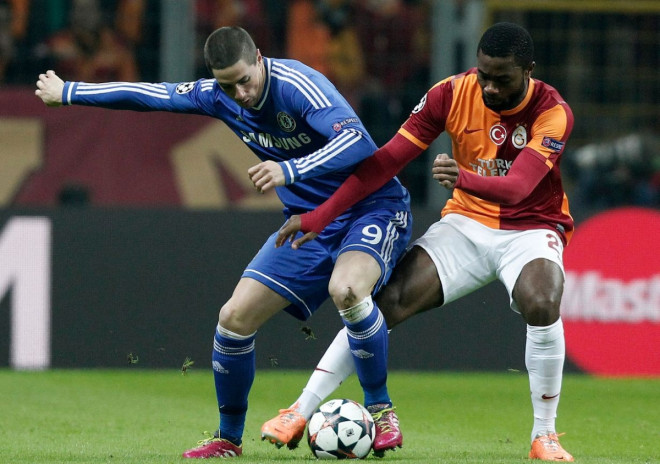 Chelsea captain Frank Lampard claims that Fernando Torres is proving his worth at Stamford Bridge despite manager Jose Mourinho recently questioning his attack.
Torres scored the opener against Galatasaray in the first leg of the Champions League last 16 to help his team to secure a draw in Turkey.
Mourinho chose the Spaniard ahead of Samuel Eto'o from the start and Torres responded with his 13th goal in his last 17 European games, after a campaign during which he netted six times in nine Europe League games, including in the 2-1 victory over Benfica in the final.
Asked in an interview wih Evening Standard about Torres' performance, Lampard said: "Fernando has a great record in European games for us.
"People have made a lot about Fernando and his £50m price tag over the years but I don't think he has to prove or sit back and analyse too much what he's got to do. He just has to go out and score goals and 13 out of 17 European games is the sort of stuff we're talking about," Lampard added.
"He showed what he can do against Galatasaray and scored a very important goal for us but got behind them a lot particularly in the first half. That's what you need when you come to places like this, to have players that are willing to run and get in behind defences, on the counter attack particularly and he did that."
Torres has been under scrutiny at Chelsea since the Blues paid £50m to Liverpool to secure his services, with some critics suggesting that he has failed to replicate his Anfield form while at Stamford Bridge.
And these doubts increase recently when his own manager Mourinho claimed that Chelsea need a striker, despite having Eto'o, Demba Ba and Torres in the squad.
"I have a team but no striker. The problem at Chelsea is that we are lacking a goalscorer," Mourinho said during a private meeting that was recorded and published by French TV Canal+.