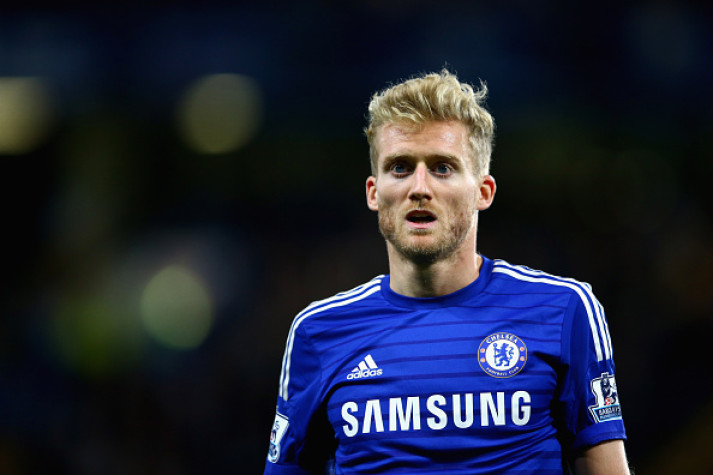 Chelsea star Andre Schurrle has revealed Jose Mourinho is demanding he follow in the footsteps of Real Madrid's Cristiano Ronaldo and "invade the penalty box" more regularly.
The German forward moved to Stamford Bridge last summer after the Blues paid £18m to Bayer Leverkusen to secure his services.
After a transitional debut season in the Premier League, the German international is starting to become more regular in Mourinho's plans at the start of the new campaign, having started four Premier League games and scored two goals.
The Chelsea forward has spoken about his development under Mourinho, revealing the boss's urge for him to mirror Ronaldo and score more goals.
"I went through a hard schooling with him [Mourinho], he put me on the bench in my first year" Schurrle told Sport Bild. "But he has helped me. He has explained to me what I must do better. That I have to bring consistency in my game. I need to invade the penalty box much more often."
"The best example is Cristiano Ronaldo. Ronaldo is always where it is dangerous, where the goals are scored.
"Jose Mourinho has a different way of thinking. Another way of me playing so that sometime I get to the absolute top of the world."
At the same time, Schurrle claimed Mourinho has also asked him to be more aggressive and that he feels a much better player thanks to his tips.
"Jose Mourinho has taught me another style of play and a different way to try every day to achieve a world-class level.
"For him, it is a failure to be second, he does not know the words 'to lose.' He thinks in an impressive way, you get the messages in such an impressive way.
"He challenges us to be strong on the pitch, to play as men. I feel much better since I've come to Chelsea and I have become more confident."
The Chelsea forward was ruled out of Germany's European Qualifier against the Republic of Ireland on Wednesday due to illness and it is still uncertain whether he will be ready to return to action for the London derby against Crystal Palace on Saturday.