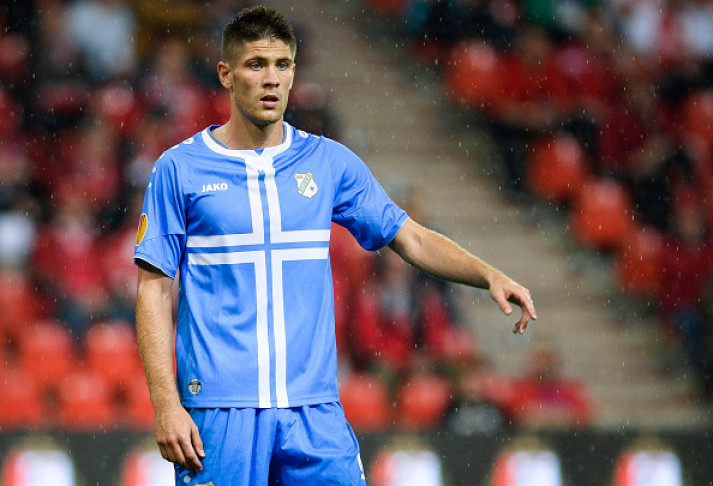 Chelsea target Andrej Kramaric has been urged to resist the most lucrative contract offer that comes his way in the coming weeks and join a club where he will get the most playing time.
The 23-year-old Rijeka striker has attracted the attention of a number of clubs across Europe with his phenomenal strike rate in Croatia's Prva HNL, having netted 21 goals in 16 matches - averaging a goal every 65 minutes.
Tottenham Hotspur and Leicester City are also understood to be considering bids ahead of the January transfer window but Chelsea would appear to have the edge on their Premier League rivals after Serie A side Atalanta – another side chasing Kramaric's signature – revealed the player is already in contract talks with the Blues.
But with sides from both ends of the Premier League spectrum considering signing the striker, Croatia's national team boss Niko Kovac has urged him to choose his next club wisely.
"My advice not only to him but to all young players going out is don't look at how high a salary you can get but choose a club you will play in," Kovac told Goal.com.
"Because when young players go out, they do not know anybody, don't have friends, family, don't know the language, and if they don't play, they lose confidence and in a year or two – disappear.
"And if they play in some smaller team, the opportunity will come to go to a bigger club and earn more."
Kovac also advised Kramaric not to wait around until the summer to find a new club.
He said: "Since Kramaric is playing great now, scoring goals, and there might come an injury, perhaps it would be better for him to leave Reijka now than to wait until the summer."
Kramaric, a product of Dinamo Zagreb's youth system, has also struck six goals in seven Europa League appearances this term to give Rijeka a fighting chance of qualifying from a tight group containing holders Sevilla, Feyenoord and Standard Liege.