Chelsea look to be in with another shot for German youngster Andre Schurrle, with Bayer Leverkusen admitting that an exit is still on the cards in this summer transfer window for the forward.
Last week Leverkusen chief executive Wolfgang Holzhauser revealed that the Blues had made a huge offer for Schurrle, but it was effectively turned down by the Bundesliga club.
"We were presented with a very concrete offer from Chelsea for Andre of beyond the €20million mark," Holzhauser told German news agency SID at the time.
"The sum was pushed back and forth between the two clubs. We ultimately chose Andre.
"Andre is very valuable for us. He has also made it clear he would like to stay with us."
But now Holzhauser has admitted that Schurrle may yet leave Leverkusen, leaving Chelsea open to the possibility of making another bid, or being able to change the club's mind over the current one.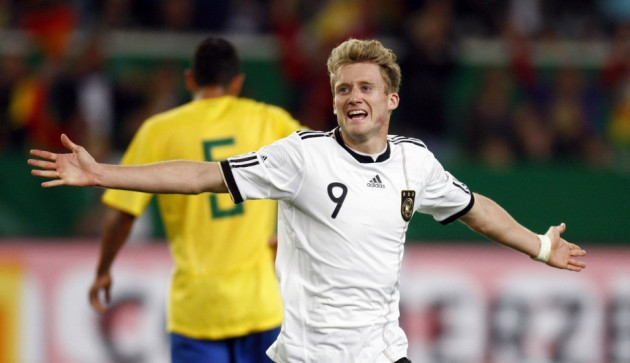 "I am not keen on ruling anything out at any point in time, but personally I have laid this topic to full rest last weekend," He told Rheinische Post newspaper.
"Of course, we have seriously considered the offer. We did. Still we came to the conclusion we would be unable to sign an adequate and affordable replacement for Andre Schurrle."
Chelsea have already signed some big name stars this summer, with the club attracting the usual top billing players where money is no option.
Eden Hazard and Marco Marin have both turned down lucrative offers from opposing clubs to head to Stamford Bridge, and Porto star Hulk is being strongly connected to the club, despite his sky-high release clause in his current deal with the Portuguese side.
At just 21, Schurrle has already broken into a very talented senior German international team, and is starring in the Bundesliga.
Chelsea look to be moving towards building another generation of players who are capable of winning trophies, and may yet be able to take Schurrle on if they can convince Leverkusen to let go of their star forward.