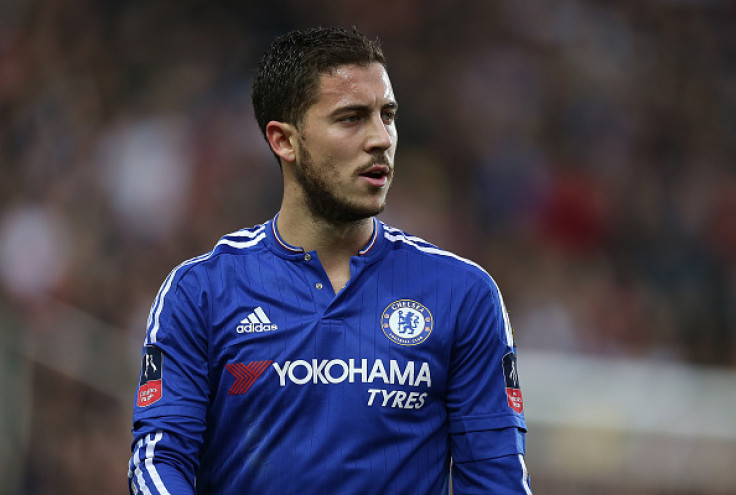 Former Manchester United midfielder Ray Wilkins believes it is best for Chelsea to allow Eden Hazard leave in the upcoming summer transfer window. He has struggled in all competitions this season and his current deal at Stamford Bridge will run down in 2020.
The Belgium international was the star performer for the Blues as they won the league title comfortably in the 2014/15 season, which saw him bag the PFA Players' Player of the Year award. However, the 25-year-old has struggled to replicate last season's form as he is yet to score a goal in the Premier League after making 26 appearances.
Hazard had earlier admitted that it "would be difficult" to say no to Paris Saint-Germain should they make an approach. Wilkins, who was part of Chelsea's coaching staff, believes it is best for the player to leave his current employers.
"Over the last couple of games it has appeared that his heart is not in it," Wilkins told talkSPORT. "Whether he is lacking an immense amount of confidence [I don't know]. He was absolutely outstanding last season. I think even Jose Mourinho said he was the best under-24 player in the world last year.
"His drop from grace has been dramatic. It might be better off that he does part company [with the club]. He is hugely talented and he showed at times last night with a couple of little turns and darts away from people that he is a top quality player, but if your heart's not in it, then why stay?"
Hazard swapped his shirt during half-time with Angel Di Maria in Chelsea's 2-1 defeat to PSG and was booed by the fans at the Bridge for his poor display as the English side were eliminated from the Champions League. The Ligue 1 outfit progressed to the quarter-final with an aggregate score of 4-2.