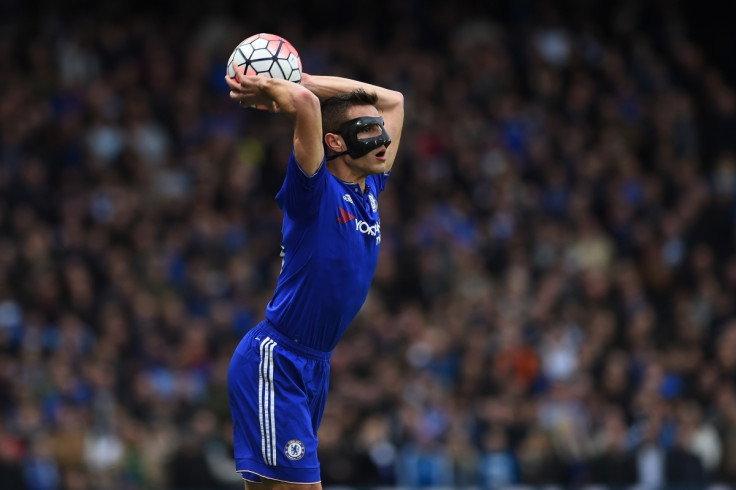 Chelsea defender Cesar Azpilicueta says he is content with life at Stamford Bridge and would only consider leaving if offered a realistic chance to develop further at another club. Azpiliceuta,26, arrived from Marseille in the summer of 2012 and immediately established himself as a member of the first team, where he remains to this day.
In an interview with French radio station RMC, the Spain international was asked about a potential return to France at some point in his career. The full-back opted to pledge his allegiance to the Premier League side, however, insisting he is perfectly happy in West London.
"I plan on staying another few years at Chelsea," he told RMC, Goal.com reports. "I'm very happy there. I'm not thinking about leaving the club. I'm only thinking of [playing for] the Blues.
"Marseille made a big impact on me and gave me the chance to discover Europe. I felt very good over there. But if I have to leave it would be for a club where I could develop even more than at Chelsea."
Chelsea are unbeaten in the league under Guus Hiddink this season and while a Premier League title challenge is out of their reach, they remain in contention for either Champions League or FA Cup silverware.
The Blues trail 2-1 from their first-leg last-16 showdown with Paris Saint-Germain, but a valuable away goal keeps them firmly in contention ahead of the second leg at Stamford Bridge on Wednesday 9 March.
"We're going to take on this match with the desire to win and therefore to score," Azpilicueta said. "We will have to concentrate for 90 minutes or even 120 minutes. We know that we're a good team – that we have the means to knock out PSG, even if they are among the sides that are very difficult to play."