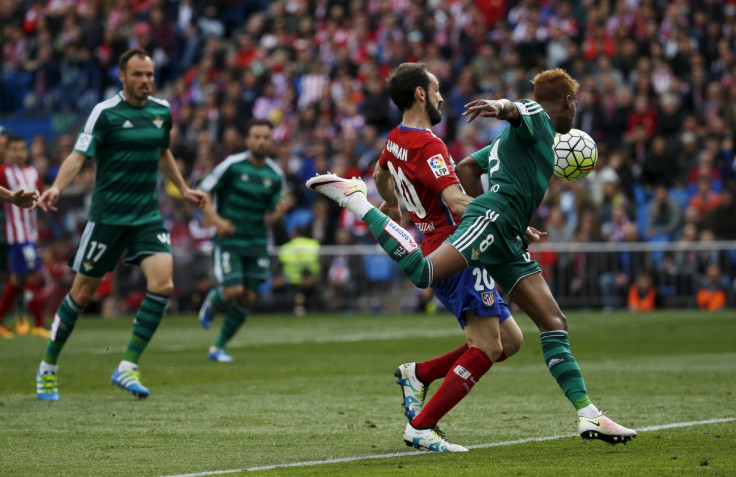 Chelsea starlet Charly Musonda had indicated a desire to return to Real Betis with a telling post to his Instagram account. The highly rated midfielder wrote "the show will come back soon" to accompany a picture of himself in the La Liga side's shirt, rather than a Blues' top.
The 19-year-old enjoyed an impressive loan spell at the Andalucian side during the second part of the 2015-16 campaign. Musonda and Betis have since both expressed a desire to prolong the agreement, as the player does not want to return to Chelsea just to serve as a back-up under new manager Antonio Conte.
It had previously looked like the Blues were certain to send him back to Betis, after Chelsea scout Piet de Visser suggested negotiations between the clubs were at an advanced stage.
However, Betis sporting director Miguel Torrecilla then revealed the club were having problems completing the deal, as Chelsea were trying to delay any decision until the arrival of Conte at the club.
"With Musonda, we are depending on Chelsea's deadlines," Torrecilla said in a press conference covered by El Desmarque. "Chelsea have hired a new manager who is also a national team coach and the timing of the negotiations is not as we would like."
"It's true that we spoke with [Betis manager] Gus Poyet and we all have the idea that Musonda stays with us. We are waiting for Chelsea to make the final decision. There are a few details left in the new negotiation. It's not simple. The player has other alternatives and you have to understand that Chelsea fight for players of world's elite, and it's normal that they use Musonda and other loaned players as negotiation tools, but we are optimistic. The player has even told us the shirt number he wants to use here [next season] and he and his family are doing everything in their hands to return. But everything has a limit and we will see in time."
Musonda has now reiterated his intentions to Chelsea with a new message on his Instagram account where he suggests that his immediate future lies at Betis.