Chelsea Boss Di Matteo Admits Player Fatigue but Promises to Fight On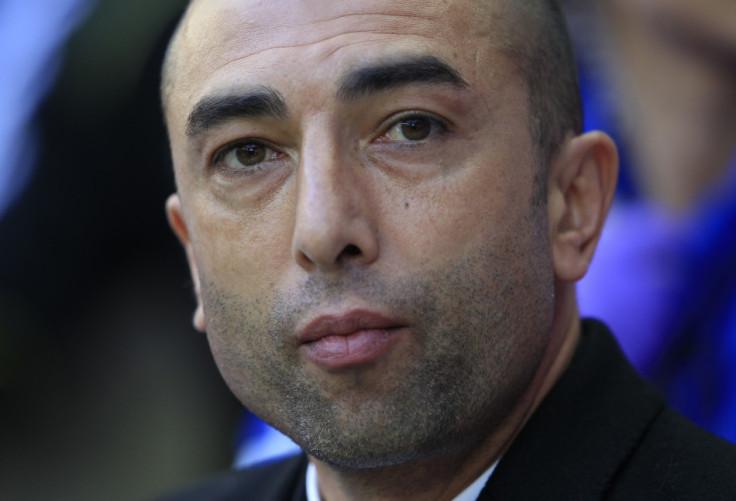 Chelsea's interim manager Roberto Di Matteo has finally announced not only that which was becoming increasingly obvious but also something fans will not have wanted to hear - that his players are beginning to feel the fatigue brought on by a long and difficult (both physically and mentally) season and the remaining four games of the season could be four too many.
"We've been pushing the players so hard for the last two months and they've given everything. This was our sixth game in 17 days and the effort is still there. They've done well. We'll regroup and pick them up. We've a great FA Cup final on Saturday and we'll go again. The motivation will be there against Liverpool," the Italian was quoted as saying in a report by The Sun, after the Blues' lost 0-2 at home to Newcastle United.
The defeat to Newcastle puts Chelsea's hopes of a top four finish in the league under severe pressure; they are now in sixth place, four points behind the Magpies in fourth (the final qualifying position for next season's Champions League) with only two games to play.
The Blues have been in action an astonishing eight times in April alone, starting with the second leg of their Champions League quarter-finals against Benfica, at home, on 4 April and finishing the month on 29 April, with a 6-1 rout of QPR in a league game, also at home. In between, they played on 7 April (2-1 win over Wigan), 9 April (1-1 draw against Fulham), 15 April (5-1 win over Spurs in an FA Cup game), 18 April (1-0 win over Barcelona in the first leg of their Champions League semi-final), 21 April (0-0 draw against Arsenal) and 24 April (2-2 draw in the second leg of their Champions League semi-final).
The previous month was even more taxing, with nine games played and a maximum break of only four days between each game. In contrast, Arsenal and Newcastle have played only five games, with Tottenham playing one extra.
Chelsea now have only two days, after the Newcastle defeat, to prepare for a double-header against Liverpool. First up will be the FA Cup final, at Wembley, on 5 May, followed by a league game at Anfield on 8 May.
"It's going to be difficult now for us, we're obviously behind. The season has proven difficult but we will keep pushing and we won't give up. We've lost many points during this season at many places, and looking back over the whole season that's why we are in the position we are," Di Matteo added, in a report on Chelsea's Web site.
However, given that the decision to rest key players for the Newcastle game - Ashley Cole, Frank Lampard, Michael Essien, Didier Drogba, Salomon Kalou and Juan Mata were all on the bench - backfired and could cost him dearly, expect Di Matteo to ring the changes ahead of the FA Cup final and the league game against Liverpool. Also, given that the Blues will enjoy gaps of five and six days between the trip to Anfield and the visit of Blackburn (for the final league game) and the trip to Munich for the Champions League final respectively - which is more than they've had in between games recently, Di Matteo could be strongly considering unchanged and strong starting elevens for all remaining games.
© Copyright IBTimes 2023. All rights reserved.