Didier Drogba seems set for a shock move to Galatasaray, after the Turkish side's assistant manager admitted the club is in negotiations to sign the Chelsea legend. The 34-year-old is presently with Chinese club Shanghai Shenhua, whom he joined in the summer after rejecting a 12-month extension to his Chelsea deal.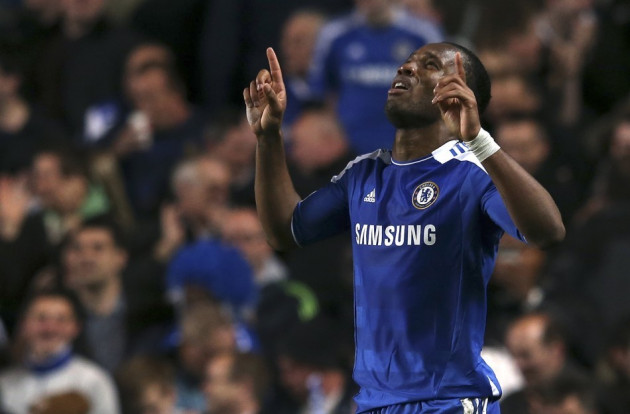 "Drogba is a world-class player. I know that our board is in negotiations. There should be some clarifications in one or two days, but what we know is that there are some positive unfolding," Hasan Sas explained.
Chelsea were linked with a surprise move for their former star in November last year but FIFA shot down the request for an early transfer; Drogba was looking to move, on loan, from Shenhua to Chelsea, ahead of the official opening of the mid-season transfer window across Europe.
The Blues appeared to lose interest in Drogba after that incident. However, a report by The Sun now suggests club owner Roman Abramovich is ready to try and sign the player for a second time. It is believed the Russian is finally losing patience with £50m Spanish striker Fernando Torres, whose inconsistent form has not helped the club in their chase of the two Manchester sides in the league.
Drogba is expected to earn £6m per year, after tax, in Turkey. And should the powerful centre forward complete this move, it should significantly enhance the club's chances of progressing to the latter stages of the Champions League; the Turks will play Bundesliga side Schalke 04 in February, in the first knock-out round of the competition. In fact, the club is hopeful the prospect of returning to Europe's elite tournament will help in persuading Drogba to sign on
The Turkish club, meanwhile, have recently signed Dutch international Wesley Sneijder from Inter Milan.
Drogba spent eight seasons at Stamford Bridge (2004 - 2012) and scored 157 goals from 341 appearances for the Blues. The striker is presently with the Ivory Coast national team, at the 2013 African Cup of Nations.