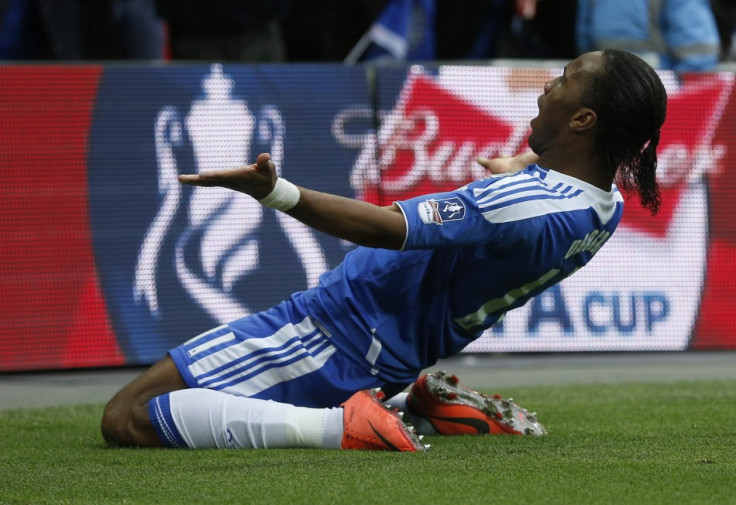 Didier Drogba is close to making a summer move to Chinese club Shanghai Shenhua, where he will join up with former teammate Nicolas Anelka, according to the Daily Mail.
The 34 year old will be out of contract at Stamford Bridge next month and is set to hold talks with the Blues later this week. However, it is understood Drogba wants a move to the Far East, where Shenhua will offer him a £250,000 per week tax-free contract. Anelka, who was recently appointed as player-coach of the big-spending Chinese club, is keen to work with the Ivorian again. Shenhua have even reserved their No. 11 jersey for the striker.
"I hope Selim Benachour [Maritimo] and Didier Drogba will quickly join us,'' an earlier ESPN report quoted Anelka as saying, "I hope they come. It is up to the club to see if we have the right means.''
Drogba converted the decisive penalty to give Chelsea their maiden Champions League crown on Saturday and was asked if it was his last kick for the club.
"It was the last kick of the season. You do not make decisions in emotional moments like this. I don't talk about the future. The most important thing is what we achieved," Drogba told Sky Sports.
Chelsea chairman Bruce Buck was also cautious when it came to discussing the striker's future at the club.
"Didier is a big-match player and he did it once again. He's a good guy and a great player. Ron Gourlay (Chelsea chief executive) is going to sit down with his agent this week and we'll see where it goes. I think we have to do what's best for Chelsea Football Club and Didier has to do what's best for him. And we'll just see how the discussions go," Buck said, according to an earlier IBTimes UK report.
Meanwhile, former Chelsea defender Frank Leboeuf has urged the Blues to keep hold of Drogba, even if it forces Fernando Torres to leave the club. Torres had revealed he was considering his future with the London club despite clinching the Champions League trophy, as he was unhappy being on the bench so often.
"My main concern about Chelsea is whether Drogba stays. It was up to Chelsea before the match but now, after the Champions League final, Drogba can decide whether he wants to stay or not. He's achieved everything he can with the club. I really hope he stays, he's fantastic. I'm sure he can serve the club for two more years," talkSPORT quoted Leboeuf as saying.
"Chelsea should offer him a two year contract. They can't get rid of him, even if that means they have to solve the Fernando Torres problem. I don't know if Torres will be happy with that. If Drogba stays then it's going to be the same sort of problems for Torres," the 44 year-old added.
Drogba joined Chelsea from Marseille in 2004 and has 156 goals and 71 assists to his name from 337 appearances in all competitions for the west London club.