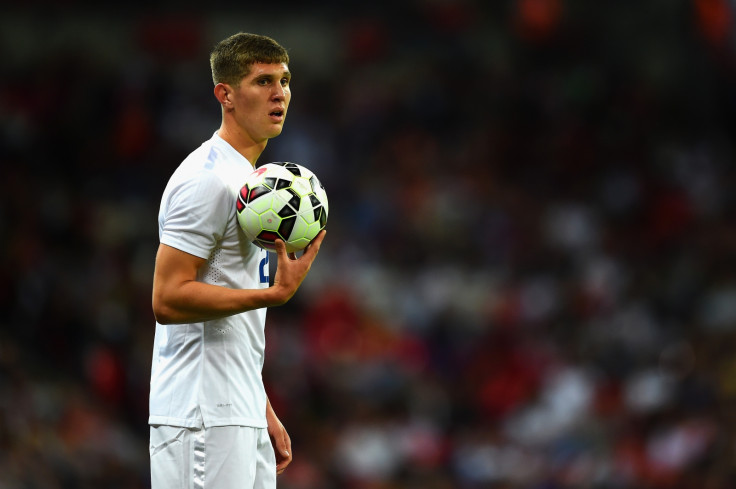 Everton defender John Stones will join Chelsea before the end of the summer transfer window after submitting a transfer request, according to former Toffees striker Andy Gray. The 21 year told is subject to interest from the Premier League champions but manager Roberto Martinez has insisted the player is not for sale.
Sky Sports understands that the England international has submitted a transfer request in order to force through a move to the Blues, who have had three separate bids rejected for the defender. The Times reports that Jose Mourinho's side will make a fourth bid of £35m ($54.2m) in order to close the deal happen before the 1 September transfer deadline.
Chelsea are notably devoid of defensive options this season, with just six senior players available to Mourinho. John Terry will miss the visit of Crystal Palace after being sent off against West Bromwich Albion, amid an uncertain start to the campaign, while Gary Cahill's form has also been questioned. Gray believes that Stones is ready for the responsibility of playing in the Stamford Bridge defence.
"It's tough," he told Talksport. "As an Evertonian, I obviously don't want him to go, I'd rather he stayed at Everton for another couple of years. But it's really difficult for him. He's been very quiet, he's gone on and played, he's done the right thing and gone about it really well.
"But now with the transfer request, all that does is just tell everybody that he would like Everton to take the offer, if it's acceptable, and he would like to move on. Of course I would like him to stay, but I really do understand that the young lad has an opportunity to play for Chelsea.
"But I don't agree that he might spend the next two years on the bench, I don't think that will happen. I think he's good enough to force his way into that team sooner rather than later. Even if he did spend a year learning about Chelsea, working with John Terry and Gary Cahill and making himself a better player and then coming into the team constantly next season – I can see him doing that.
"I can't see the deal not going through. It'll be a really big call from Everton if they turn down another bid, but I think Everton fans will have to get used to the fact that by next Tuesday, John Stones will be a Chelsea player."