Atletico Madrid striker Radamel Falcao has hinted at a move to Ligue 1 side Paris St Germain (PSG). The 26-year-old Colombian is one of the most prolific goal scorers in the game today and has been linked with a transfer to Chelsea and Spanish champions Real Madrid, among other teams.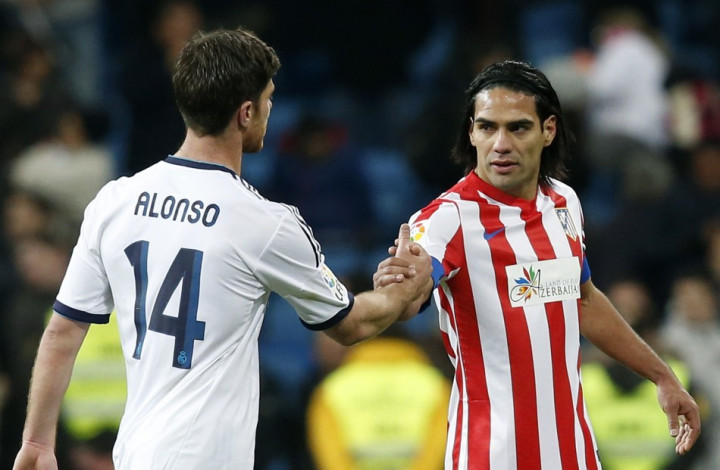 Falcao has scored 17 goals in 16 Spanish league appearances so far this season and is the second highest scorer in the league; Barcelona's Lionel Messi has a near-improbable 27 but Falcao has more than Madrid's Portuguese forward, Cristiano Ronaldo (16).
"France is a marvellous country. I've been there before, and I love it. PSG have a very ambitious sporting project and they've invested a huge amount of money to construct a competitive team. That will need time, but that could come very quickly. It's not impossible that I could be meeting you [the French media] very soon," Falcao explained.
The striker was also full of praise for former Barcelona and AC Milan striker Zlatan Ibrahimovic. The 31-year-old Swede is the ruling target-man for Carlo Ancelotti's side and is enjoying as stunning a season in front of goal at the Parc des Princes as Falcao is at the Vicente Calderon. Ibrahimovic has 18 goals in 17 Ligue 1 appearances this season.
"I've followed Zlatan's path. He's had an incredible career and he has succeeded in every league in which he has played. He is fantastic. He has scored a lot of goals. I like being able to compete with this kind of player. But m[y] main objective is to excel and be even better every day," Falcao continued.
The Blues are believed to consider Falcao a long-term priority. The departure of Ivorian Didier Drobga up front has left the Stamford Bridge club with only Spaniard Fernando Torres as a senior striker. The club sold 23-year-old Englishman, Daniel Sturridge, to Liverpool earlier this month.
The European champions have already signed Senegalese international Demba Ba from Newcastle United but are expected to continue their pursuit of Falcao nonetheless. Meanwhile, reports also link Roman Abramovich to French international Bafetimbi Gomis and Celta Vigo striker Iago Aspas, suggesting the club are planning for life without Falcao, should that happen.