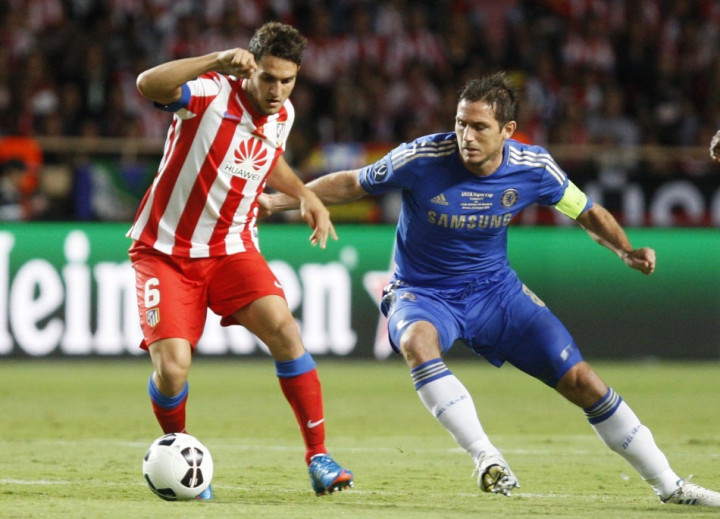 Chelsea midfielder Frank Lampard has once again been linked Major League Soccer (MLS) club Los Angeles Galaxy. The Blues' veteran's agent, Steve Kutner, was seen in the crowd during Galaxy's game against Toronto over the weekend. An unidentified source was quoted by The Sun as saying that Lampard was a top target for the club.
The midfielder's contract at Stamford Bridge expires at the end of this season and there were a number of reports confirming the club had yet to offer him an extension, which meant he could leave for the US as a free agent, if he wanted to, next summer.
"I would like to end my career here," Lampard said in August, adding, "I feel I can play at the top level for a good few more years, but it's whether the club feels the same. We spoke once last season and it was a case of coming back - and it hasn't come back from their end. I don't know [what will happen]."
However, a more recent Daily Mail report does say chief executive Ron Gourlay has opened talks with the player over a new deal but Lampard has yet to recieve a firm offer.
Lampard, 34, is part of a dwindling group of the old guard at Chelsea, players who have seen the club transform from a mid-table English outfit to the reigning champions of Europe. The England international, along John Terry and Ashley Cole, is also part of a group of players who have often been accused of wielding far too much influence in the dressing room and it has been suggested a proper revamp of the side should include such players as well.
The central midfielder was linked with a move across the Atlantic to join former England team mate David Beckham at LA Galaxy as far back as January, when the American side admitted interest but did not follow up on it.
"I'm a fan of Frank's, I think he's a great player. When I think of Chelsea I think of Frank Lampard," the club's owner, Tim Leiweke, was quoted as saying and, when asked if Lampard could be persuaded to come to Los Angeles, he added, "You should ask him that. It took us two years to get David to come here the first time."