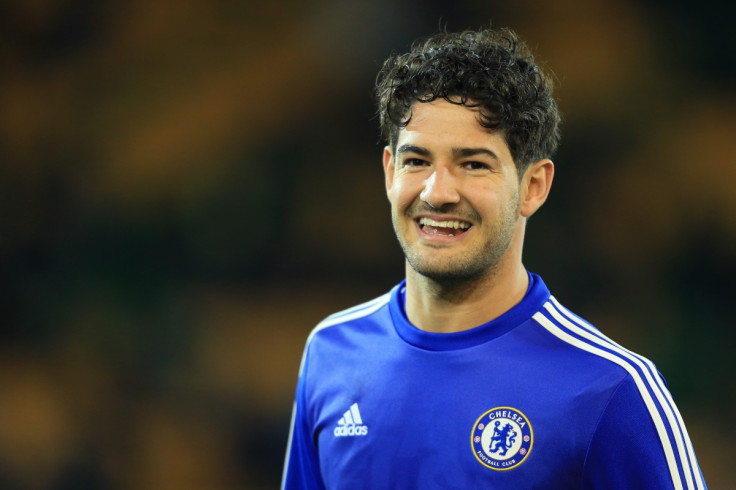 Guus Hiddink has denied recent report claiming that Chelsea are considering to cut the loan deal of Pato short after the former AC Milan striker had failed to convince the boss he deserves a place in the side since his January arrival. The Dutch boss said that the Blues decided to get his services in the last transfer window to address the fitness issues in his attacking line, but now that "everyone has become fitter and fitter" Pato will need to prove he is "stronger" than the rest of his forwards to play.
The 26-year-old arrived at the Premier League champions in a loan deal until the end of the season from Corinthians, with the Blues agreeing an option to make the move permanent in the summer should Pato manage to replicate his best early days at Milan. The Brazilian was expected to play an important role for Hiddink after Costa, Loic Remy and Radamel Falcao struggled to make the impact expected during the first part of the season under former manager Jose Mourinho.
Yet Pato has since failed to make a single appearance for the Blues after youngster Bertrand Traore has emerged as a promising alternative ahead of him to back-up Costa, who has also rediscovered his best form under the interim boss.
The Independent and a number of publications reported earlier this week that Chelsea were considering cutting his £30,000 a week deal to send him back to Corinthians earlier than expected. Hiddink, however, has assured that Pato is going to stay at Stamford Bridge for the remaining of the campaign.
"At this moment, he will stay until the end of the season," he said in the press conference ahead of the game against West Ham as quoted by ESPN.
"When [Pato] was brought here we only had Diego Costa of our strikers competitive. At that time, Traore was a very young kid. But he has made, in a very short time, progress and scored goals. We also had Remy in very troubled waters, and Falcao. That's why we brought Pato in on loan. Now everyone has become fitter and fitter. The law of competition is that we'll see who is the strongest."
Remy and Falcao are ready to increase the competition with Pato in the coming weeks after they recently returned from injury, although Hiddink said that the Colombian international still needs to prove his fitness to be in the squad after having been out of action since October. Nevertheless, with Costa suspended for the game with West Ham, Traore looks the main candidate to lead the attack on Saturday.
"They have to compete in a healthy way, which is what they're doing, and I have to make a judgement whether to give them a spot or not," the boss added.