Chelsea's Champions League status hinges on the defence
Chelsea remain unbeaten in the Premier League under Guus Hiddink, so it just goes to show how things have improved since he replaced Jose Mourinho. The away goal against Paris Saint-Germain is crucial, without that Chelsea would be right up against it. It is advantage PSG, they have a lot of attacking options but I think Chelsea can score. They go into the game in pretty good shape, a few players were rested at the weekend with one eye on the game and bar John Terry we go into it in pretty good health.
Though Chelsea need to score, they don't need to in the first 30 minutes. The most important thing is they do not concede in the first half an hour. It is all about keeping things tight in the opening period. Chelsea don't need to attack and it wouldn't surprise me if it is still 0-0 on the night at half time.
Both of the previous two ties have been decided on away goals. If Chelsea win 1-0 they are through, but it is not that simple. PSG are very capable of coming and beating Chelsea, but it is quite evenly matched and I think they were unlucky not to get a draw in the first leg. It is going to be incredibly tight and it wouldn't surprise me if away goals decide it again.
Conte arrival looks inevitable - but do not write off Simeone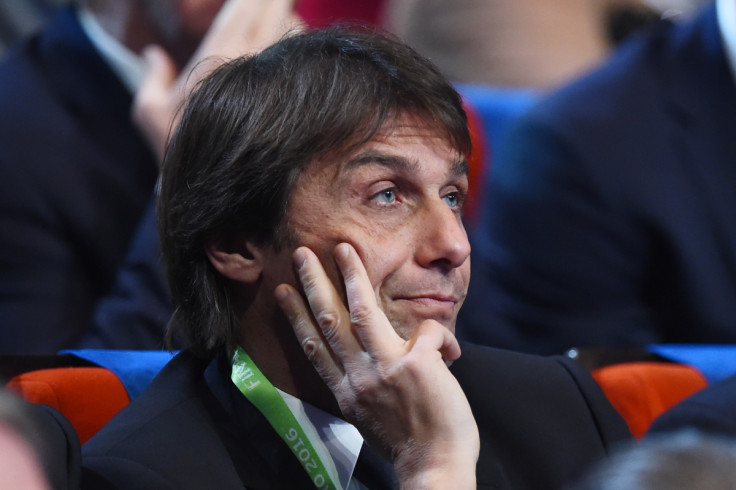 I know plenty of people are expecting Antonio Conte to become the new Chelsea manager, but I still wouldn't rule out Diego Simeone. From what I can gather, speaking to a few guys in the press room, Simeone is not prepared to make a decision before [Atletico Madrid] go out of the Champions League. If he is not prepared to make a decision now then it may turn into a waiting game. The clever money is on Conte but I still wouldn't write off Simeone – but it is looking increasingly likely that it will be the Italian.
I think there is a risk attached to the appointment. I know what he has done at Juventus and with Italy, and that shows his quality – but it is hard to judge how he will get on. There is less risk with Simeone for me. I know Simeone's English is not great, I know Conte's English is good and there are a number of players he could bring in, but I am not always 100% sure that always works.
Signing of 'strange' Alexandre Pato is mystifying
The addition of Alexandre Pato was always going to be a 'suck it and see' signing. It surprises me when clubs take players on loan in January and don't play them. The only reason that I can think of why Chelsea brought him in was for the Champions League. We have not seen anything of him, we don't know what his fitness is like.
I have seen these kind of signings before and they make you scratch your head sometimes. How can he show anyone what he can do if he is on the bench all the time? It does mystify me at times that clubs bring players in on loan in the January transfer window and they have very little impact. The fact that Pato could be hiding a longer-term fitness concern is a possibility though. To play in the Premier League there is a different level of fitness that you need from Brazilian football. Maybe they feel he is not ready.
He is a million miles away from justifying the £11m [according to Italian journalist Alfredo Pedulla] fee it would take to bring him to Chelsea on a permanent basis. We know what he is capable of; he's shown it in the past. As a teenager he was one of the most sought-after strikers in world football but that was a long time ago. £11m in centre-forward money is not a lot but you have to get these deals right and right here, right now you would have to say the chances of him signing in the summer are slim.