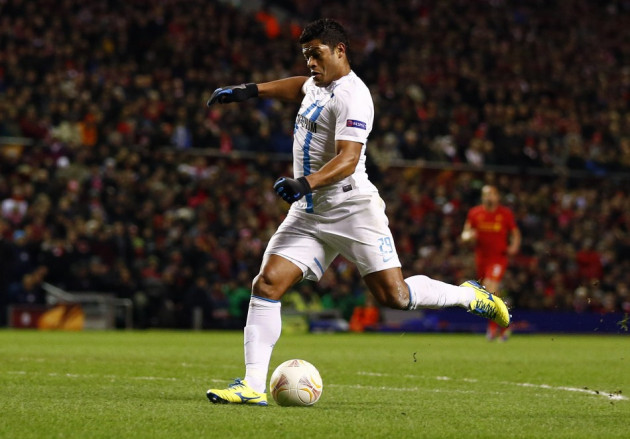 Hulk has admitted that he is fielding interest from some of France's biggest sides with the Brazilian also insisting recently that talks were ongoing with Chelsea over a possible move.
Hulk has expressed his unhappiness with Zenit St Petersburg on a number of occasions and tried to engineer a move in January before being told that under FIFA regulations he couldn't as he had already played for the maximum of two clubs in the season.
The striker, who was a part of Brazil's Confederations Cup win over Mexico last night, admitted that he is in talks with Chelsea, but wouldn't let in on the details.
And now he says that the likes of Paris Saint Germain and Monaco are also interested, claiming that anything can happen in this transfer window regarding his future.
He told EuroSport: "France is a possibility, but there are others. Everything is possible."
Chelsea are believed to be on the lookout for a striker after another disappointing season for Fernando Torres. While the Spaniard scored 23 goals over the 2012-13 campaign he has failed to have in impact in the important matches to justify his £50m price tag.
Edinson Cavani is also reportedly on the Blues' radar as a possible striker target and though the Uruguay international admitted it would be good to work with Jose Mourinho, he has also said he would prefer a move to Real Madrid.
Hulk was often tagged with a staggering valuation during his time at Porto, but his price tag did little to dissuade Zenit St Petersburg. The Russian giants signed the 26-year-old hitman for a fee close to £40m, but given his desperate pleas to leave the club and having suffered from limited game time after disagreements with coach Luciano Spalletti, his price could plummet further.