Porto forward Hulk has admitted he is ready to quit the Portuguese club this summer and move to new pastures, with the Premier League emerging as the most likely destination. European champions Chelsea have been linked heavily with the player all through the summer, although the club has previously denied making any bid or expressing interest. In any case, the player's aprent club has repeatedly refused to entertain the notion of their top man leaving and club president Pinto da Costa has demanded clubs meet his release clause (believed to be £78m).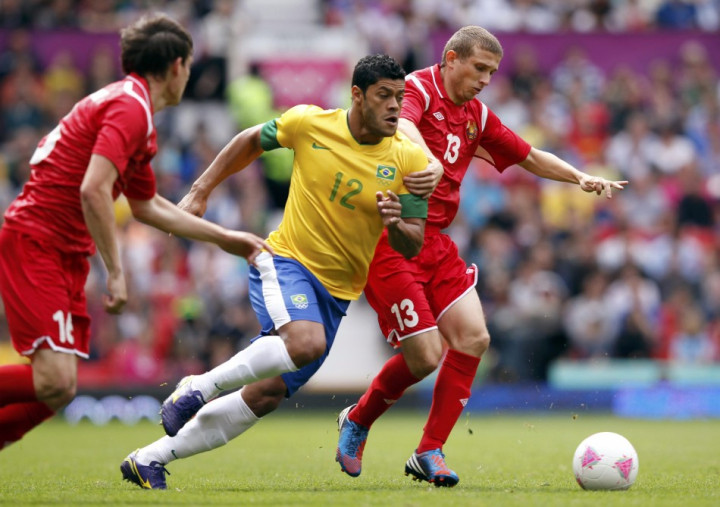 The powerful Brazilian scored 21 goals for Porto last season to help them defend their league title and the international, who was in London on Olympic duty, has been linked to a host of other clubs, including Paris St Germain (PSG). However, Hulk, who refused to make any comments until now, has stated that a move to England would appeal the most.
"I have left a door open for being transferred to another league. I have preference for playing in the Premier League or the Spanish Liga, because they are the two leagues that are the most seen all over the world," Goal.com quoted Hulk as saying
"I didn't talk too much with my agent about the chance of being transferred, because I have been on duty with the Brazilian national team at the Olympics. This could be the time for me to move. I would feel comfortable with moving clubs and the English league is one that appeals to me. I am going to talk about my future," the forward stressed.
Porto president da Costa has once again stressed he has not spoken to either the player or his agent over future events and that he will not be allowed to leave for anything less than his release clause.
"I didn't meet Hulk's agent. Hulk is a player with a buyout fee and if any club want him, they just need to pay that, they don't need to come here. Hulk will only leave if it interests both Porto and the player. But so far nothing happened to make me think we'll reach that point. Therefore, I expect that for this season Hulk will remain a Porto player," Sky Sports quoted da Costa as saying.
If da Costa stays true to his word, then it would appear only a select group of clubs can afford to talk turkey with the Hulk. PSG would have been one of these but given the huge investment in signing Swedish striker Zlatan Ibrahimovic, it is unlikely the French club will be involved. Real Madrid were also linked with the player at one time but given coach Jose Mourinho's statements he is happy with present strikers Karim Benzema and Gonzalo Higuain, plus the fact the club is likely to spend another £25m on Spurs' midfielder Luka Modric, the Spanish champions are also likely to not be involved.
Continuing with that train of thought, the fact that Spanish international David Villa has recovered from his broken leg and seems to have slotted straight back into an already potent Barcelona attack rules out a transfer to the Nou Camp, while Chelsea, while they may be interested, will have to consider the cost (having already spent close to £70m this summer) and the fact that the arrival of Hulk could have an adverse impact on Fernando Torres' growing confidence.
This then leaves Manchester City as a potential destination but here too, with Sergio Aguero, Carlos Tevez and Mario Balotelli in the side, not to mention Edin Dzeko, a first team berth is not guaranteed. The Italian league would have room for him, given that both Juventus and AC Milan are looking for strikers but the player has not included the Serie A in his possible list of destinations.
In any case, no matter what happens, the first public statement from Hulk on this matter is certain to re-start all the transfer rumours surrounding the 26 year old Porto captain.