Chelsea may rekindle hopes of signing Zenit St Petersburg forward Hulk, after he revealed he could leave the Russians this summer.
The 26 year old Brazil international was heavily linked to the Stamford Bridge side last summer, with the Telegraph claiming that a £40m deal was "90% complete". The former FC Porto man eventually moved to Russia for a similar sum. However, interest in his services remains high, with Goal.com also linking newly promoted French club Monaco to the player.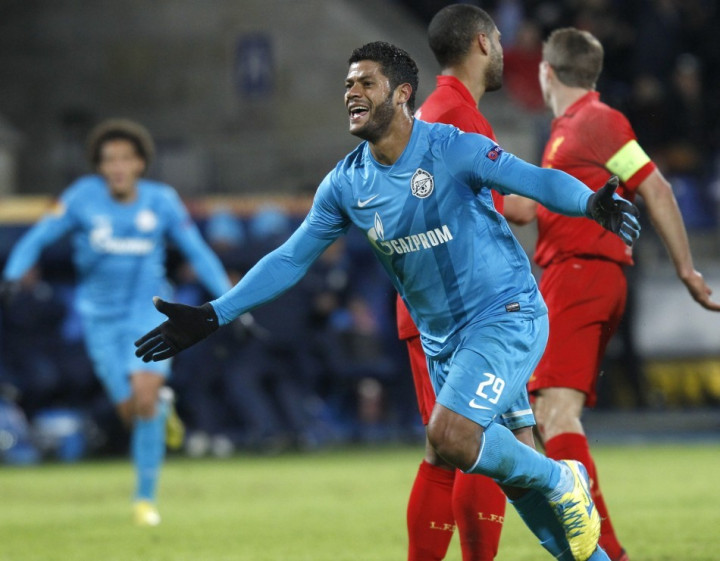 Hulk's time at St Petersburg has been mixed so far, with some good results on the pitch offset by incidents of racism and reports of dressing room unrest surrounding his huge salary. The South American has now confirmed there have been offers from other clubs but insists that while he is open to a move, it must be for the right reasons.
"Those approaches [by other clubs] do exist. There are clubs interested in me. But if I am to move, it has to be to a better place, with a better team in a better competition. I will be happy too if I stay. Zenit are a great club," he explained.
Hulk is contracted to Zenit until the end of the 2016/17 season.
Tottenham were linked to the forward but Andre Villas-Boas has already been quoted as saying the north London side cannot afford him; either in terms of a transfer fee or wages. AVB told Goal.com in May, "He was my player and scored 36 goals in one season but it's impossible he will make a move here because of the wages that he earns, which would break our balance."
The Blues and Monaco are among the handful of teams in football today who could afford Hulk.
Jose Mourinho has also been linked to Uruguayan Edinson Cavani, Liverpool's Luis Suarez and Manchester United's Wayne Rooney, as he bids to create an all-star goal scoring line-up. There were reports suggesting Cavani had chosen Ligue 1 champions Paris St Germain (PSG) instead but Napoli president Aurelio De Laurentiis has denied the claim.
"We have not received an offer from PSG for Cavani. We are a rich club that respects financial fair play, we do not need to sell our players. If someone wants 'El Matador' then they will have to pay the €63 million (£54m) clause," he explained.