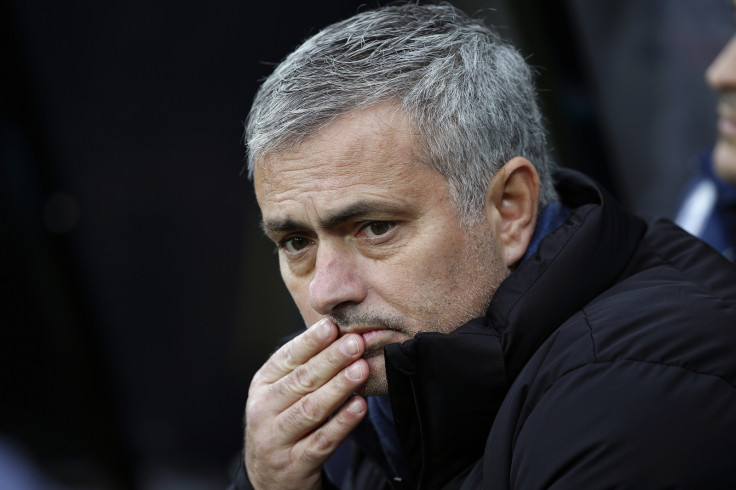 Jose Mourinho has revealed Chelsea will not sign or sell any players in the January transfer window.
The Blues progressed to the semi final of the Capital One Cup after sealing a 3-1 victory over Championship side Derby County away from home. In the league, they sit on top of the table with 39 points after 16 games and have already progressed to the Champions League round of 16.
The former Real Madrid manager admitted that he is happy with the current crop of players available at Stamford Bridge and is looking to progress with the same group till the end of this season.
"No [Chelsea are not looking to bring in new players in January]. We have a short squad but we've got good players, some younger, some older, but the squad is very, very good," Mourinho told talkSPORT.
"Our project is to start and finish the season with the same group of players, so there will be nobody to leave and nobody to come in either."
During the clash against Derby, Chelsea defender Kurt Zouma was carried off the field after the centre-back sustained a head injury following a collision with teammate Petr Cech.
However, Mourinho has played down concerns surrounding Zouma's injury and confirmed that the French defender was substituted as a precautionary measure.
"When I saw Zouma was down, I was scared because we can't lose any players and certainly not for long periods of time. When John Terry signalled that we needed to change I thought we might be in trouble, but no, happily for us and for the kid, we weren't," the Portuguese tactician said
"He's fine, he took a punch from Petr and had a cut inside his mouth, so taking him off was just a precaution. He was fine in the dressing room thereafter," the Chelsea manager concluded.