Chelsea star Filipe Luis: 'Jose Mourinho wants us physically ready to fight for the quadruple'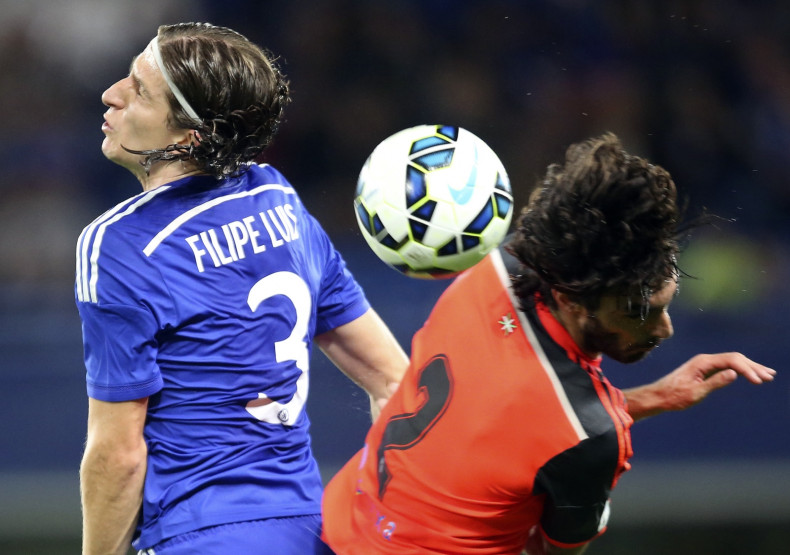 Chelsea summer signing Filipe Luis has revealed the Blues are working hard on the physical side of the game in daily training sessions in order to be ready to compete for victory in the Premier League, Champions League, FA Cup and Capital One Cup.
Jose Mourinho won both the Champions League and the league title at Porto in 2003/04, while in 2009/10 he led Inter to become the first Italian side to win the Serie A, Champions League and Copa Italia treble.
The Portuguese boss has insisted replicating such success in England is almost impossible, due to the Christmas busy period but also because there is an additional tournament to play.
But having won La Liga and reached the Champions League final with Atletico Madrid last season, the 29-year-old defender has claimed the Premier League leaders are preparing themselves to play around 60 games this season, meaning they are ready to fight for every trophy.
"We have a quality squad with a lot of good players to face these 60-plus games — if we end up having that many this season," he said, according to Standard Sport.
"We are prepared for it. There is a physical part to what we do in training alongside the fantastic football. Every day in training we feel better. With each game that passes, we feel better on the pitch."
Just three days after beating Hull to stay at the top of the Premier League, the Blues visit Derby County for the Capital One Cup quarter-final on Tuesday night (16 December) before their trip to Stoke City on 22 December.
The Brazil international believes Chelsea cannot rule out themselves for any competition and is confident on beating Derby County, even if some key players are rested.
"We really want to reach a final, it doesn't matter which competition it is," he said.
"These cup games are really good for everybody. We know there is a lot of pressure because we want to win but also to give all the players a chance to get minutes and play games. If we reach more than 60 games, we will be in perfect condition to cope with it.
"The number doesn't faze me. I played around this amount of games for Atletico Madrid two seasons ago when we won the Europa League. We are ready. A lot of the players here have done it before, too. I hope it happens because it means we have had a really good season."