Chelsea may be interested in a bid for Real Madrid left back Marcelo, as rumours of a mega-bid from the Spanish champions, for Tottenham winger Gareth Bale, continue to grow. The Daily Star believes the Santiago Bernabeu club will bid £57m for the Welshman and up to £25m of that could come from the South American's potential transfer to Stamford Bridge.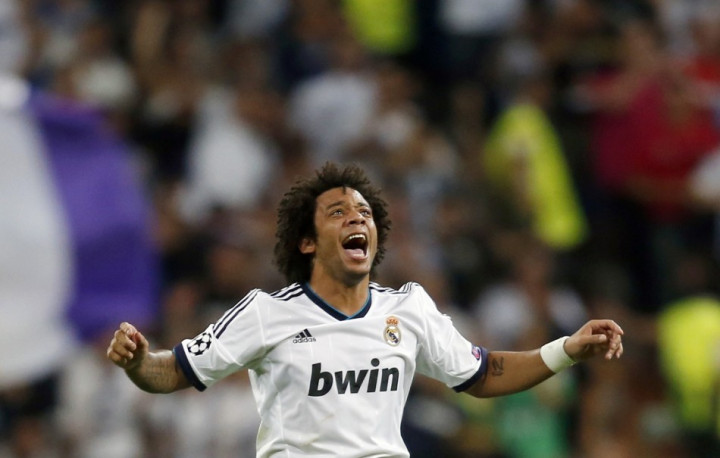 The European champions have England international Ashley Cole in that position for now but the 31 year old is in the final season of his contract with the club and no extensions have been announced, meaning Roman Abramovich will likely need to open his purse strings once again.
Bale was strongly linked with a move abroad this summer, following the high-profile switch of former White Hart Lane team mate Luka Modric to the Spanish capital. Tottenham coach Andre Villas-Boas has been quoted as suggesting the club would find it difficult to keep the Welshman should Madrid being their chase in earnest. And the player himself has admitted to wanting to move to a different league and experience Champions League football regularly. The good news for Spurs fans and chairman Daniel Levy is Bale is tied to the club till 2016, following a summer extension.
Chelsea were also linked with 19 year old Lille left back Lucas Digne earlier in the summer. And a move for the French international may still be an option for Rafael Benitez's side. However, given that Digne too has extended his contract (to 2017) and is already a regular in the national team, Lille are likely to value him very highly, meaning a move for Marcelo may be the better option.
Chelsea also have youngster Ryan Bertrand as an option. The Stamford Bridge academy graduate was highly thought of by former manager Roberto Di Matteo and the 23 year old has put in some impressive performances this season.
However, the question must be - is Abramovich willing to let Bertrand grow within the first team or will the lure of a big money signing like Marcelo carry the day.