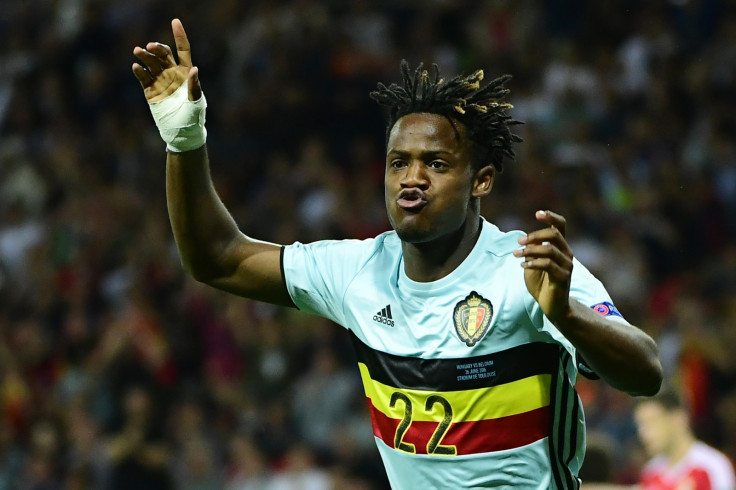 Coming off the bench for your tournament debut should be a nervous occasion, but for soon-to-be Chelsea signing, Michy Batshuayi, it's a situation he is familiar with, and that showed with his instant contribution. The 22-year-old scored Belgium's second with his first touch of the ball, helping his country to a 4-0 win over Hungary. It set up Belgium's Euro 2016 quarter-final with Wales and showed the world what Marseille fans have enjoyed for the last two seasons.
After making his move from Standard Liege in the summer of 2014, the former Anderlecht youth reject only started six times for Marcelo Bielsa's team, but his impact off the bench was a huge factor in OM's brief title challenge. His adeptness as a second-half option was perfectly illustrated when, while trailing 2-0 to St Etienne, Michy made his entrance with 27 minutes to go. Within four minutes, Marseille were level and the young striker had netted twice.
That display showed everything that Batshuayi is about. Intelligent movement, positivity, strength and desire while scoring crucial goals. He has brought comparisons with former Chelsea strikers Romelu Lukaku and Didier Drobga and it's easy to see why. Playing at Marseille and in the Belgian national team, his style echoes both strikers.
Batshuayi's game seems very well suited to life in the Premier League. As he showed against Hungary, he comes alive inside the box, but he has the ability on the ball, pace and a certain directness that makes him a danger outside the area too. His strengths are visible all over the final third, and he has the ability to punish teams that separate him from a stereotypical target-man striker.
Having replaced Andre-Pierre Gignac in attack, with Andre Ayew and Dimitri Payet also departed; Batshuayi took his opportunity to lead the attack as the only recognised striker at Marseille with both hands – starting a goal from inside his own half during the first win of the campaign against Troyes.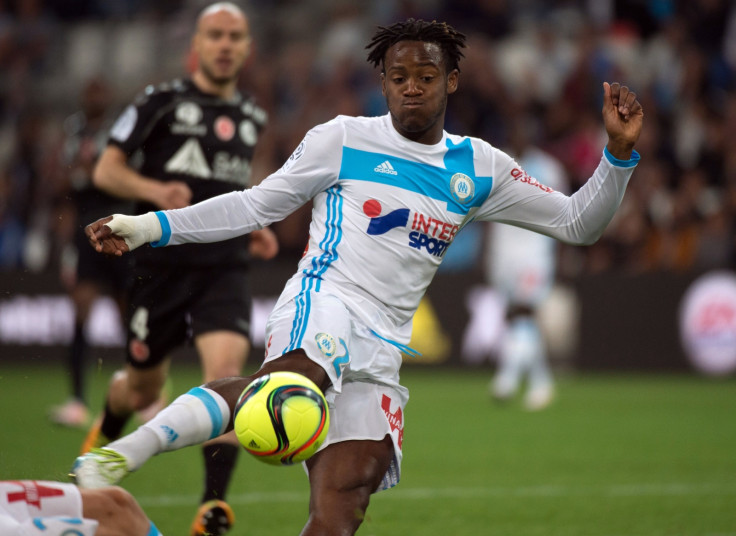 At first that played to his advantage. Starting the first 23 league games of the season, Batshuayi scored 12 goals in a Marseille side that struggled to find results. Eventually it caught up with the young forward and in the last 10 matches of the campaign; he only found the net on three occasions.
During that period, you could see the areas in which he needs to improve. Burdened by the pressure of being the only striker – up until Steven Fletcher's arrival – he would often go it alone. Frustratingly he would pick the wrong option, running into dead ends, or shooting when passing would be the better decision.
Antonio Conte has always favoured playing 3-5-2. He was extremely successful at Juventus with that system and now is helping Italy surprise many this summer. It's unlikely he will move away from that formation without good reason. That suggests that Batshuayi will be paired with another forward next season, be that Diego Costa, countryman Eden Hazard, or someone else on the Italian's transfer wishlist.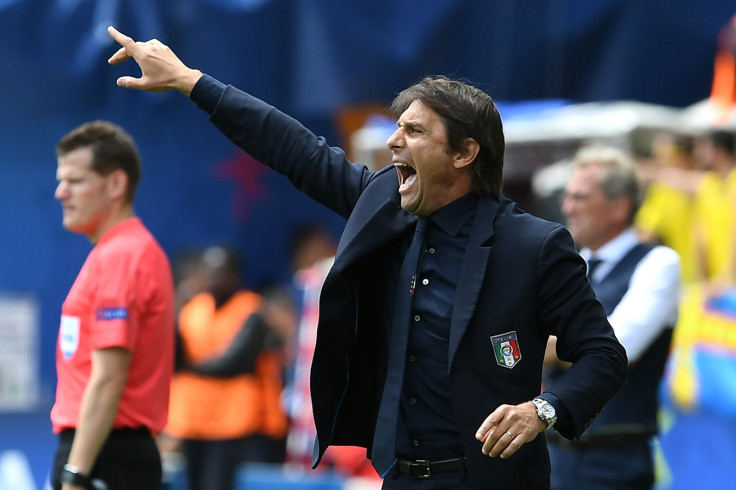 After the arrival of Fletcher at Marseille, Michy showed he is more than capable of playing with another forward, which is testament to his ability as a forward. Having someone else beside him will also make it easier to adapt to life at Chelsea while not feel the full pressure of being the main goal threat at Stamford Bridge.
Spending £33m [according to The Daily Mail] on a 22-year-old forward may seem like a risk, however, the upsides of Batshuayi are huge. He has a similar potential to Lukaku, but he is younger and has more room to grow and improve. The price has been somewhat inflated with Marseille needing the cash to meet their own financial needs, but few would question his valuation.
Another season at Marseille wouldn't have harmed his career, but money talks. Crystal Palace, Tottenham Hotspur and West Ham United were all linked, but once Chelsea were in the mix, with the prospect of working with a coach like Conte, Batshuayi's decision makes perfect sense. The next stage of Batshuayi's career will begin in west London and he is a player you are definitely going to want to watch.