Blues' Belgian Youngster Set for Fulham Loan - Report
Chelsea's Belgian youngster, Romelu Lukaku, is reportedly closing in on a 12 month loan to Fulham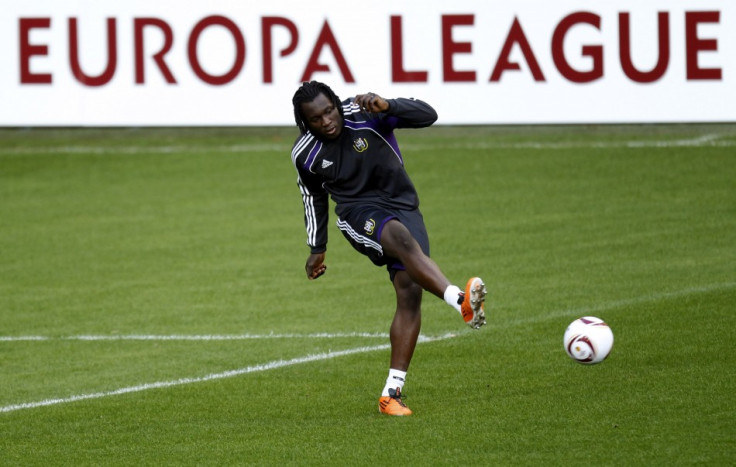 Chelsea's young Belgian attacker Romelu Lukaku has not had quite the exciting time he would have hoped for when he first turned up at Stamford Bridge in August last year. The 19 year old striker, who last year was a hugely sought after figure after banging in 16 goals in 37 league games for Belgian side Anderlecht in 2010/11, transferred to the reigning European Champions for a fee reported to be around £20mn. At that price he should really have been a first choice or at least squad player but with the likes of Ivorian international Didier Drogba, Spaniard Fernando Torres and Daniel Sturridge ahead of him, the teenager managed only 12 appearances for the Blues, all through last season, and has yet to score for Chelsea.
Now, in a bid to resuscitate his Blues career, and maybe even his time in the Premier League, Chelsea manager Roberto Di Matteo is open to the idea of the youngster moving out on loan. Goal.com reports Lukaku is almost set to announce a year-long loan move to Fulham. The move, the report adds, will only go through if the player is guaranteed first team action at Craven Cottage.
Lukaku has often spoken of his frustration and anger at being repeatedly benched by former boss Andre Villas-Boas and often overlooked by Di Matteo. In the aftermath of Chelsea's maiden Champions League triumph in Munich in May, Lukaku spoke to German newspaper Het Nieuwsblad about those emotions.
"I didn't deserve it. I would find it difficult to accept the medal. Maybe it's something for next year. After we won we kept smiling and dancing in the dressing room. Didier gave a speech. It was more beautiful than the title with Anderlecht. I've not even touched the cup. I don't deserve it because I was not on the list. I don't touch anything I don't deserve. That's why I also didn't touch the FA Cup. After we won we kept smiling and dancing in the dressing room. Didier [Drogba] gave a speech. It was more beautiful than the title with Anderlecht," Lukaku was quoted as saying by Goal.com.
"But it's more than that. It was also the way he (Villas-Boas) talked to me and how he handled me," a distraught Lukaku added, "He was like that from the start. It was very strange. I can't take it when you act like that with me. He never told me why."
In any case, the move to Fulham should afford the youngster the ideal opportunity to demonstrate his talent and ability, if only to prove to Villas-Boas and Chelsea they had a good thing in their hands but let it slip away. Reports indicate the two clubs have agreed most aspects of the deal and will share the burden of the player's wages.
Fulham already have Croatian striker Mladen Petric, Colombian Hugo Rodallega and another Belgian in Moussa Dembele in their ranks. The first two are new signings, having arrived on free transfers from Wigan (Rodallega) and Hamburg (Petric). However, the Cottagers could lose another attacking option in American Clint Dempsey, who was earlier reported as being courted by Arsenal and is now linked to Liverpool.
© Copyright IBTimes 2023. All rights reserved.