Chelsea midfielder Frank Lampard could follow in the steps of former team mate Didier Drogba with a high profile switch to China, with Guizhou Renhe believed to be in contention to sign the England international. 34 year old Lampard is entering the final year of his contract and the European champions are reportedly unwilling to offer a new long-term deal.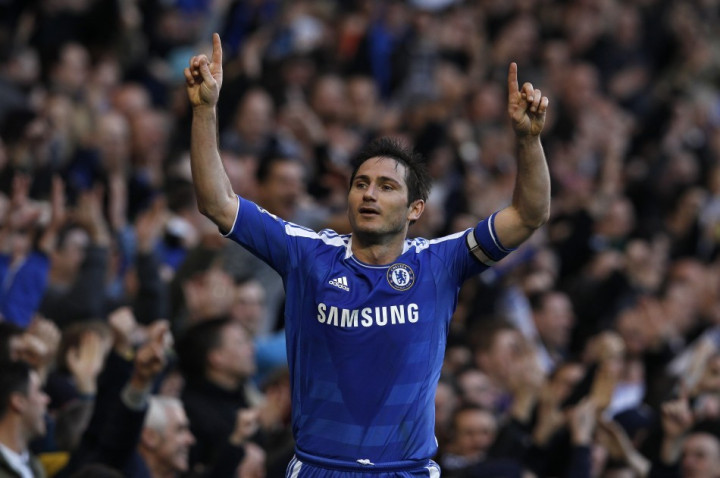 The Chinese Super League club's owner has already expressed his desire to lure Lampard to the Asian giants and it is understood the former West Ham man has agreed a deal, in principle, to join ex-Manchester City defender Sun Jihai and Bosnian international Zlatan Muslimovic in Asia.
The new recruitment policy at Stamford Bridge dictates players over 30 will only be offered one-year deals, as owner Roman Abramovich focuses on revamping the playing staff with younger players. A similar deal was offered to another England veteran, left back Ashley Cole. The 31 year old ex-Arsenal defender was also believed to be unwilling to settle for a one-year deal and is now believed to be talking to Ligue 1 side Paris St Germain (PSG). The situation with Cole aside, it is understood Lampard will turn down the club's year-long extension.
There has also been confirmed interest in Lampard from across the Atlantic, with the US' Major League Soccer (MLS) club Los Angeles Galaxy looking to unite the midfielder with another England star in David Beckham. Lampard's agent, Steve Kutner, was seen in the city for a league game against Toronto, and the American club's owner, Tim Leiweke, has made no secret of his interest.
Lampard dismissed these reports earlier this summer but if the club and he fail to agree on a new deal, the option of playing in the US, in a more familiar cultural setting and alongside Beckham, might trump the offer from China.
The England international has made only 12 appearances this season (counting competitive fixtures) and scored just thrice, with only four league starts.
Cole's Mum on Son's Future
Meanwhile, Cole's mother has reportedly hinted her son will join PSG next season. A report in The Sun quotes Sue Cole as saying, on Facebook: "Well looks like his going somwhere better hear than the talk of man u. Not too far on the Euro star x", with links to reports suggesting the French club's coach, Carlo Ancelotti (a former Chelsea coach as well) has spoken to Cole.