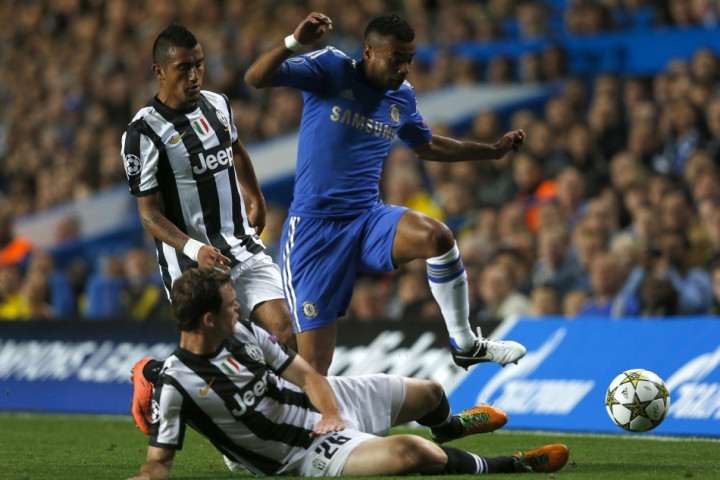 French giants Paris St Germain (PSG) are reportedly set to offer Chelsea defender Ashley Cole a pre-contract in January. The 31 year old England international is in the final season of his contract at Stamford Bridge and negotiations over a new deal are stalling because of disputes over contract length.
The reigning European champions' policy is to offer players over 30 a short-term contract (usually one year). However, Cole is reportedly looking for a longer deal. The Blues' desire to move towards a younger side has become very apparent over the summer... a period in which veterans over or approaching 30, like Florent Malouda, Raul Meirles and Jose Bosingwa were allowed to leave for younger players like Eden Hazard, Oscar, Cesar Azpilicueta and Marko Marin. A similar situation to Cole's is now developing over midfielder Frank Lampard, whose contract too expires next summer. The 34 year old is reportedly a target for American Major League Soccer (MLS) club Los Angeles Galaxy.
Should Cole listen to and opt for a switch to the Parc des Princes, not only would he be assured a giant pay package and the opportunity to play with stars like Zlatan Ibrahimovic and Thiago Silva but also the chance to reunite with former Chelsea coach Carlo Ancelotti. However, the former AC Milan boss was quoted as saying, earlier this year, he was not interested in the former Arsenal defender.
Torres on Arsenal Win
Meanwhile, Chelsea striker Fernando Torres has lavished praise on his club, after a 2-1 win over Arsenal at the Emirates. The visitors and league leaders took the lead after the Spaniard scored in the first half, only to see Ivory Coast international Gervinho equalise. Spain won the day, however, with Torres' national team mate, Juan Mata firing home a free kick just before the hour mark to seal all three points.
"We knew before the game that we wanted to improve the results we had last season against the top teams. One of the main targets we have this season was winning these kind of games. For us to win against the top teams is very important because not having very good results against them last season was one of the reasons why we didn't finish in the top four," Torres stressed to the club's Web site, after the game.
Chelsea remain at the top of Premier League table and extend their lead over Manchester United, after the Red Devils slumped to a 2-3 home defeat against Spurs. Arsenal, meanwhile, drop behind West Brom to seventh, with nine points from six games.