Chelsea Urged to Replace Juan Mata with Edinson Cavani by Ron Harris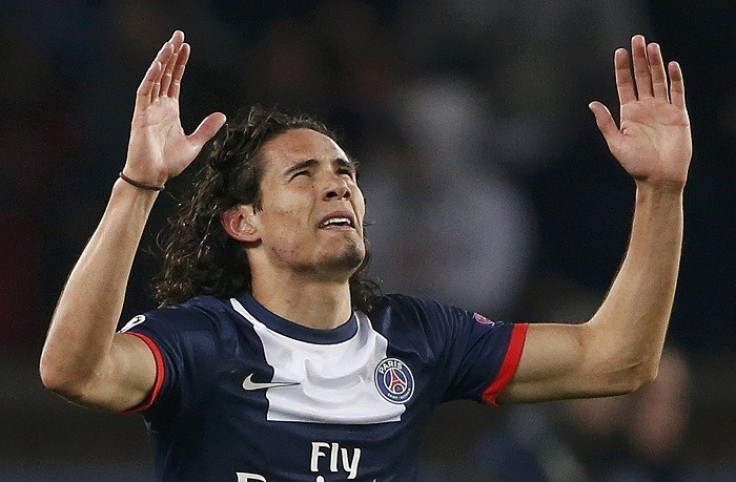 Chelsea legend Ron Harris hopes Jose Mourinho can replace Juan Mata with Paris Saint Germain striker Edinson Cavani after recouping £37.1m from the Spaniard's move to Manchester United.
The Blues are expected to complete a deal for FC Basel winger Mohamed Salah in the final week of the January transfer window and Mourinho has confirmed that no other new faces are expected at Stamford Bridge this month
PSG forward Cavani has been linked of late with a move to Chelsea with the Uruguayan having been played out of position by manager Laurent Blanc and Harris has urged the club to complete a deal for the 26 year old.
"Jose keeps denying that no one is coming in before the transfer deadline but I am sure he's got someone lined up," Harris told Sky Sports News Radio.
"All the speculation is that the lad from PSG, Cavani, so I am sure they will make a major signing especially as they are not to far off the pace in the Premier League.
"If it's true that he's recouped £7m for Mata, if he buys someone for that sort of money it will only cost them £12m with the money that he's got for Mata."
Mourinho has been adamant throughout the window that Chelsea are not interested in signing a striker but the form of Demba Ba, Fernando Torres and Samuel Eto'o has been disappointing in spite of the club's title challenge.
Romelu Lukaku has scored 26 goals in 18 months while on loan at West Bromwich Albion and Everton but the 20 year old's future at Chelsea in uncertain given his lack of experience in the Champions League.
Though Mourinho is content with his current squad, he admits the summer could see the club sign a big-name forward.
"It is something we have to do in the next transfer windows.," he said. "Of all our three strikers, no one is the future for the next ten years like we have in other positions.
"Demba Ba is 28, Samuel Eto'o is 32, Torres is 29, so not one of them is the player for ten years, like Eden Hazard or Willian [will]. Normally one of these three strikers will be replaced with somebody who can be here long-term. So when we do sign a striker, we will do the right thing. But the right time is not now, for sure."
© Copyright IBTimes 2023. All rights reserved.