Former Liverpool and Nottingham Forest attacker Stan Collymore has called on Chelsea manager Antonio to raid Everton, Tottenham and Manchester United for Romelu Lukaku, Kyle Walker and Luke Shaw respectively.
The Blues look set to claim their fifth Premier League title this season but are intent on using the summer transfer window to strengthen heavily in order to be able to challenge for glory both domestically and in Europe.
Chelsea have long been linked with a move for Lukaku and were in the running to sign Manchester United outcast Shaw when he was at Southampton. Moves for the aforementioned pair are not beyond the realms of possibility, but luring Walker away from Tottenham is incredibly unlikely despite a recent bust-up with Mauricio Pochettino.
Nevertheless, Collymore thinks Conte should move "heaven and earth" to sign the former Sheffield United starlet, who he believes to be perfect for the role of wing-back.
"Antonio Conte has based his title charge this season on the spine of his team," Collymore wrote in his column for The Mirror. "That may change if Diego Costa gets his wish to cash in on a move to China and the obvious response for Conte would be to sign Romelu Lukaku from Everton.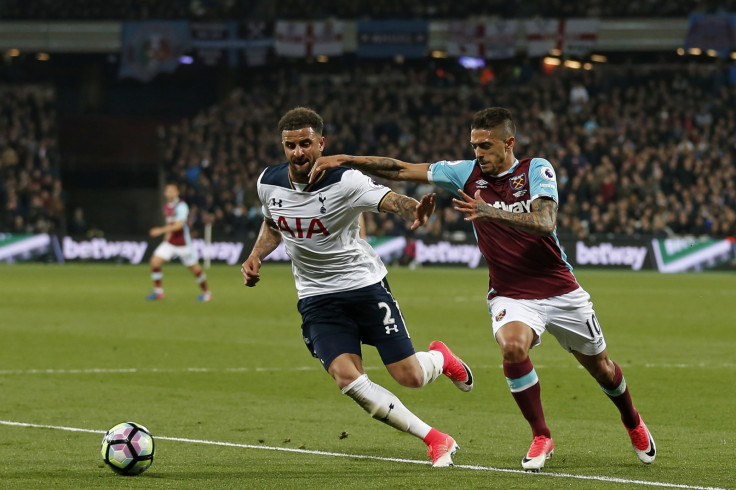 "But Conte's top addition could be Kyle Walker, who is on the market after a fall-out with the decision-makers at Tottenham. Rumour has it that he fancies a move back up north but if I was in charge at Stamford Bridge I'd be moving heaven and earth to sign him.
"No doubt Daniel Levy won't want to lose a talent like Walker but, if ever there was a player made for the wing-back role, it's the England man. He's such an athlete and would be a better bet than Victor Moses, who has done well there for Chelsea this season And as well as Marcos Alonso has done, I'd sign Luke Shaw from Manchester United for the left-wing-back slot."
Chelsea may try and pinch some of the jewels from Manchester United and Tottenham this summer and will try to completely blow Pochettino's men out of the title race once and for all with a win over Middlesbrough, who could be relegated if they fail to avoid defeat tonight (8 May).