Manchester United have been hit by a major injury crisis ahead of their FA Cup quarter-final clash against Chelsea on Monday (13 March).
Marcus Rashford, Anthony Martial and Wayne Rooney have joined Zlatan Ibrahimovic on the sidelines leaving Jose Mourinho with no fit strikers for the clash at Stamford Bridge.
Rashford was expected to start in the absence of Zlatan Ibrahimovic, who begins his three-match suspension for elbowing Tyron Mings, but the 19-year-old striker came down with an illness that has forced him to miss the trip to London.
Martial suffered an injury during the weekend and missed training sessions prior to the match, while Rooney suffered his knock following a collision with Phil Jones during the final training session, according to The Times. Mourinho was informed of the trio's unavailability on Sunday night and will now have to turn to Marouane Fellaini to fill the void in the center forward position.
The Belgian midfielder, who has been used as a forward in the past, is not the only option for the manager, as he could opt to play Henrikh Mkhitaryan as a false nine and exploit the Chelsea defence with his pace. Ashley Young has also traveled with the squad and is likely to be given an attacking role to fill the void left by the absent strikers.
The Portuguese manager is returning to Stamford Bridge for the second time since his sacking mid-way through last season – the first being a 4-0 loss in the Premier League in October – but the former Blues boss made it clear that revenge was not on his mind.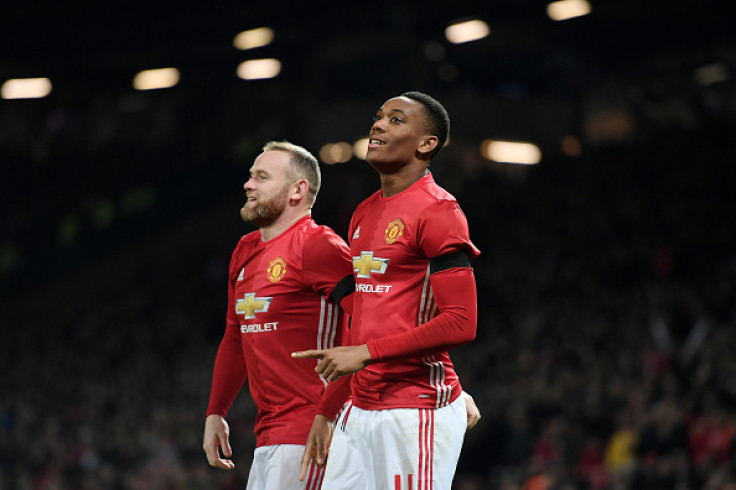 Mourinho also revealed that the Europa League and not the FA Cup is United's main priority at the moment as a win in Europe's second-tier club competition can guarantee them a place in the Champions League next season, even if they miss out on a place in the top four.
"I have no regrets. I am not looking for bad feelings at all. It's just a game that comes in the wrong moment because the Europa League can give us a Champions League spot. It is more important than the FA Cup for us," Mourinho said, as quoted by the Daily Mail.