Arsenal contract rebel Mesut Özil has backtracked on comments suggesting any agreement over a new contract would be influenced by the future of manager Arsène Wenger. The Germany World Cup winner has less than 18 months to run on his current deal and is yet to pen an extension.
Since joining from Real Madrid in 2013, Özil has played a vital role for the Gunners scoring 29 goals and making 51 assists in 147 appearances; during which time the club have won the FA Cup twice. However, recent displays have provoked criticism from sections of the Emirates Stadium support, amid the club's recent decline.
Should Arsenal have any ambition of recouping a significant fee for Özil then the club will surely have to consider selling the 28-year-old this summer, therefore the coming months will be pivotal as far as his future in concerns. But amid a delay to Wenger confirming whether he will remain at the club, Özil says his own decision to not directly linked to his coach.
"Everything is open. We had talks with Arsenal. Right now I concentrate on the current season," Özil told Bild. "Arsène Wenger was one of the main reasons I joined Arsenal. But I know that sometimes things go very fast in football and that you can never plan something. This is why it would be wrong to say that my future depends on my coach."
Having moved to Arsenal amid much fanfare, following several summers where the club had been forced to sell their best players rather than improve their squad, Özil's recent poor displays have attracted reproach from fans. But the ex-Werder Bremen playmaker is unconcerned by the scrutiny from afar.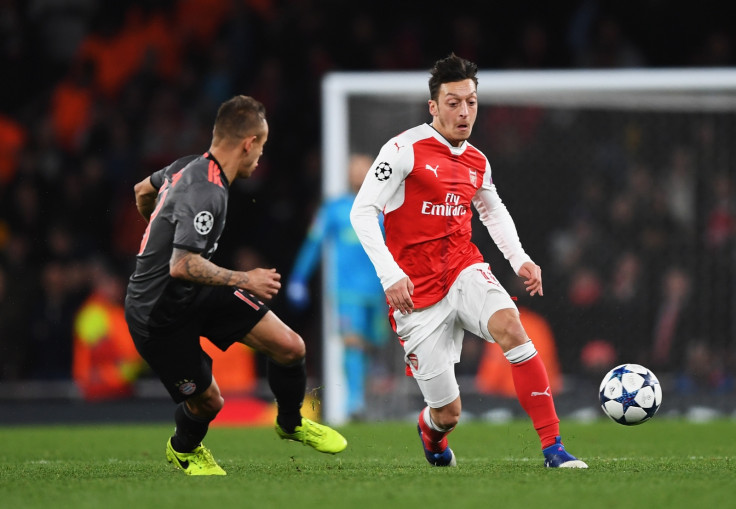 "Criticism accompanies me since the start of my career," he said. "I polarise – in Bremen, in Madrid, in the national team and now in London. Of course, it's not pleasant, but I am more thick-skinned today. I try to not let this get to me. I am a World Cup champion and I will always be."