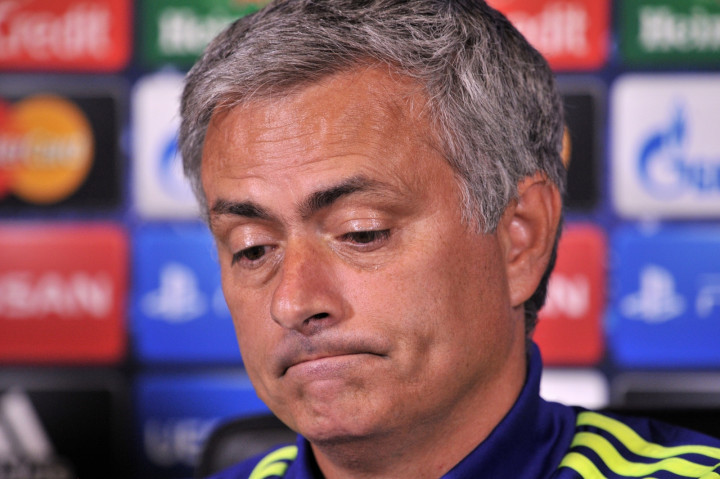 Chelsea chief executive Ron Gourlay has revealed the club want Jose Mourinho to bring success to Stamford Bridge for the next ten seasons.
After a spell of seven different managers in the space of six years, Mourinho completed his return to west London last summer for a second spell in charge after leaving the club in 2007.
While his first season back at the helm ended without silverware, the 51-year-old coach has sought to rectify that with a blistering start to the season, with the club at the top of the Premier League after four games.
And the Blues are hoping their manager is planning a long-term stay to deliver success over the next decade.
"I hope he will stay [for] 10 years," Gourlay told the Evening Standard. "Having the security of Jose is great for me – he knows the club, knows me. Jose can deal with the media in a different way from some of the other managers we have had.
"He takes the pressure not only away from the players but also from the club. He allows us to manage and me in particular to drive the club forward."
Chelsea's impressive work in the summer transfer market has seen them take the early initiative in the league having secured four wins from their opening four games. However, Gourlay stopped short of considering the Blues title favourites this term.
"I do not want to be disrespectful to other clubs," he said. "There are five who could win the league: ourselves, Liverpool, Arsenal and two Manchester clubs. You can never write off Manchester United."
Chelsea begin their Champions League campaign against at Schalke at Stamford Bridge on Wednesday 17 September, with Mourinho chasing his third European crown.
"I won it [the Champions League] twice and that's fantastic, and something of which to be proud," Mourinho told reporters on 16 September. "But do I want to try and win it again? Of course I do. I have so many years ahead of me in terms of career.
"Obviously I have the ambition to win it again. But in this moment, I only think about not playing in the Europa League. I want my club to succeed in the group stage. It would be very bad for the evolution of the group and the players to go into the Europa League, and for the club's prestige."