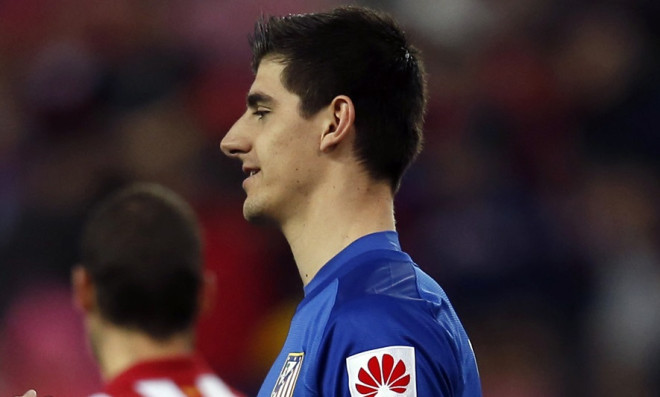 Chelsea goalkeeper Mark Schwarzer has revealed that the Blues want to keep Thibaut Courtois in the squad, even though he can't confim whether the Belgium internatonal will return to Stamford Birdge next season or remain at Atletico Madrid on loan.
The 21-year-old youngster is currently enjoying his third season at the Vicente Calderon Stadium, where he has built a reputation as one of the finest shot stoppers in Europe, leading his side to the Champions League final after beating Chelsea on Wednesday.
Reports in Spain suggested last month that Courtois was set to sign a new deal with Chelsea to prolong his spell in La Liga, as once his long term future with them is addressed Mourinho will let him stay at Atletico.
Schwarzer has now confirmed Chelsea's intentions of keeping Courtois, but is still unsure where he will play next season.
"He did very well and it was no surprise that Chelsea signed him and want to keep him at the club. I wouldn't be surprised if they give him a new deal," the keeper was quoted as saying by Marca.
"He is very special and it is no surprise that Chelsea signed him a couple of years ago. There has been a lot spoken about him and he has been outstanding. He was outstanding [against Chelsea] and he has a huge, huge career ahead of him.
"He's had a fantastic season, as has Atletico. They're top of La Liga and vying to win the championship and now the Champions League final too."
Asked whether Courtois should come back to fight for the number one spot with Petr Cech, he said: "It's a very tough decision and I'm glad I'm not the one that has to make it."
"I don't have a clue what they will decide on. They are both world-class keepers. I wouldn't even say they are at different ends of their careers because Pete still has a long way to go in his. He can improve at 31."