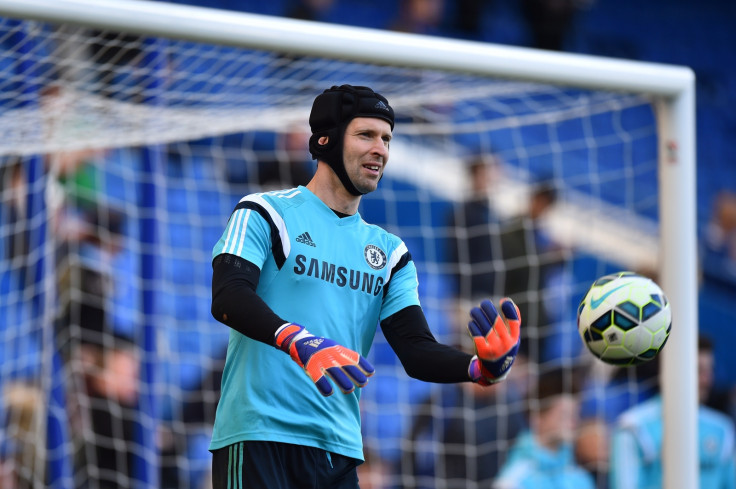 Former Chelsea assistant manager Ray Wilkins has told Arsenal to forget about signing Petr Cech as he believes Jose Mourinho will never sell to a direct rival.
The Czech international has made it clear he is looking for a move during the summer transfer window after Thibaut Courtois took his place as the Blues' outright number one goalkeeper.
This has attracted the attention of plenty of clubs, with reports suggesting Arsenal and Paris Saint-Germain are leading the way for the former Sparta Prague player's signature.
Cech has been a mainstay in the Chelsea team since his arrival in 2004, and has been one of the key factors for the west London club piling up the trophies in the past decade. He has now been displaced from his position by the young Belgian and is said to be looking for a new club to play regular football.
At 32, the Czech goalkeeper still has a few of his best years ahead of him and with Arsenal manager Arsene Wenger still not convinced with Wojciech Szczesny, it was believed he will make a move for Cech.
But Wilkins is confident the north London club have no chance of landing him, as Mourinho will not sell to a Premier League rival. The former Chelsea midfielder pointed to the sale of a few Chelsea players, who all went to clubs abroad.
"If you look at Chelsea's actions over the last few years, with the likes of Didier Drogba, Nicolas Anelka and Salomon Kalou, they were all sold outside the country so they couldn't do any damage to the club in the Premier League," Wilkins told Talksport. "Jose Mourinho will do the same with Petr Cech."
The former Manchester United midfielder also urged PSG to make a bid for the player, as he feels their current goalkeeper is not up to the task.
Wilkins said: "I don't know why Paris Saint-Germain have not tabled a bid already because Salvatore Sirigu, the Italian goalkeeper, isn't good enough."
However, the precedent looks to have changed, as Mourinho sanctioned the sale of Juan Mata to a direct rival in Manchester United during the January 2014 transfer window, and the Portuguese manager had also revealed earlier in the season that Cech will be allowed participate in the decision-making process regarding his next destination.