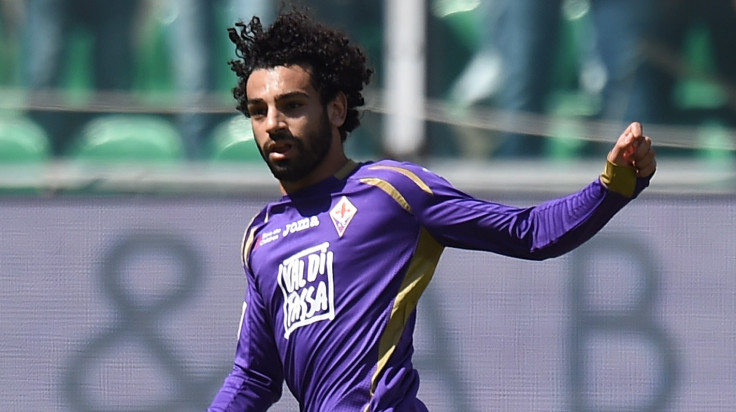 Chelsea winger Mohamed Salah's future has been thrust into further uncertainty after the player's agent described Fiorentina's attempts to take legal action against the Egyptian as "pathetic" and indicated his client has no intention of playing for the Serie A club.
Viola are considering opening legal proceedings against Salah after he turned down a 12-month extension to his loan spell, despite the club having already paid for his services for the 2015-16 campaign.
But the player's agent Ramy Abbas claimed it is Fiorentina who are backing out of their agreement regarding Salah and says the player will remain at Chelsea as he wants to "play for a club with different moral and professional values".
"Please note, in response to the Viola's Press release, that at the moment Salah is a Chelsea player," Abbas said.
"We referred to the document signed by all [three] parties in January, which is clear, crystal clear, and it's regrettable that Fiorentina are now talking about legal proceedings.
"It's very sad to see a great club like Fiorentina make such pathetic attempts to renege on their agreements and their written contractual obligations.
"Salah would like to play for a club with different moral and professional values."
Since joining from FC Basel in the 2013 January transfer window, Salah has made just 13 Premier League appearances for Chelsea and following the signing of Juan Cuadrado has fallen down the pecking order at Stamford Bridge.
Salah scored seven goals and made four assists in 18 appearances for Fiorentina last term, but seemingly has grander designs than merely a fight for a Champions League place come the new season.
The Egypt international is not the only player in west London whose future is uncertain heading into the summer transfer window, with the likes of Oriol Romeu, Wallace and Lucas Piazon yet to hear whether they have a role to play under Jose Mourinho.